Perianal rash prompts swabs, biopsy
However, other conditions can occur such as Crohn's disease, extramammary Paget's disease, lichen sclerosus and perianal chronic herpetic infection, especially in immunosuppressed patients.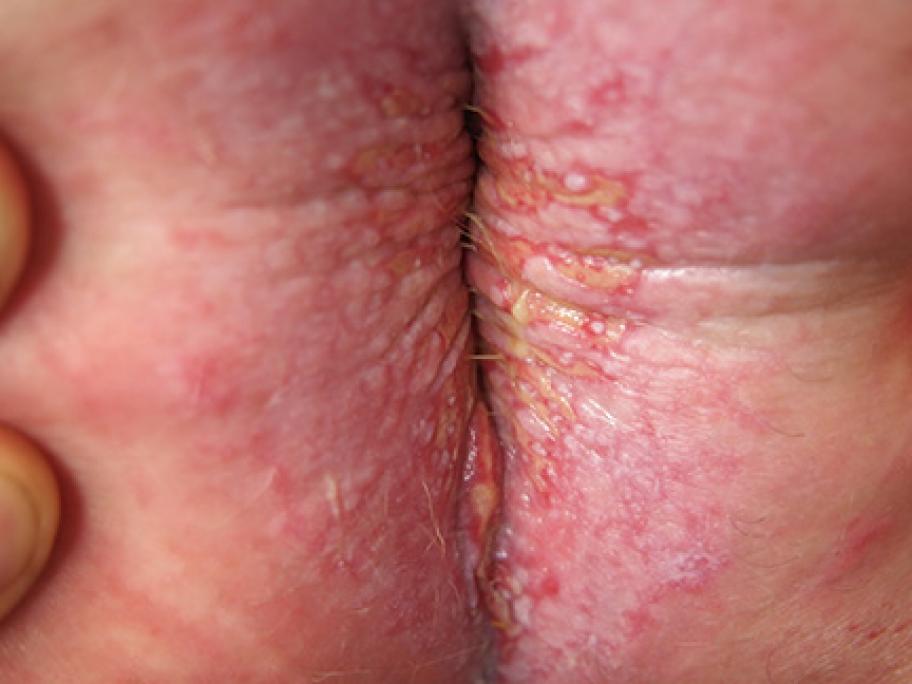 This perianal skin shows a white atrophic epidermis with multiple ulcers and excoriations. Swabs were taken for viral and bacterial culture and several punch biopsies were done. The patient was treated with saline soaks to the area and some Hydrozole cream to reduce inflammation. This will not interfere with the histology.