PSA testing has begun to drop in Australia
THE steady decline in PSA testing in Australia may be fuelling a rise in cases of higher-grade prostate cancer that could have been picked up earlier, urologists are warning.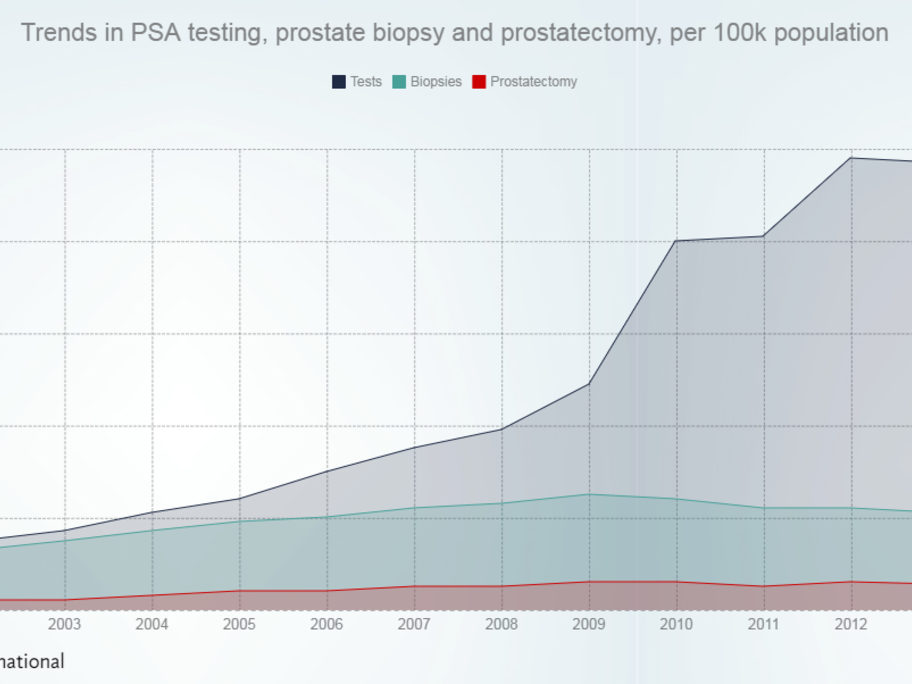 From 2012-2015, the number of PSA tests rebated through Medicare dropped nearly 29%, according to an Australian study. There were also 19% and 30% declines in prostatectomies and prostate biopsies, respectively.