Red dot marks the spot
The small ulcerated area on this patient's forehead illustrates the red dot sign. The red dot sign often signifies an underlying basal cell carcinoma (BCC) as it represents an area of ischaemic ulceration on the tumour surface.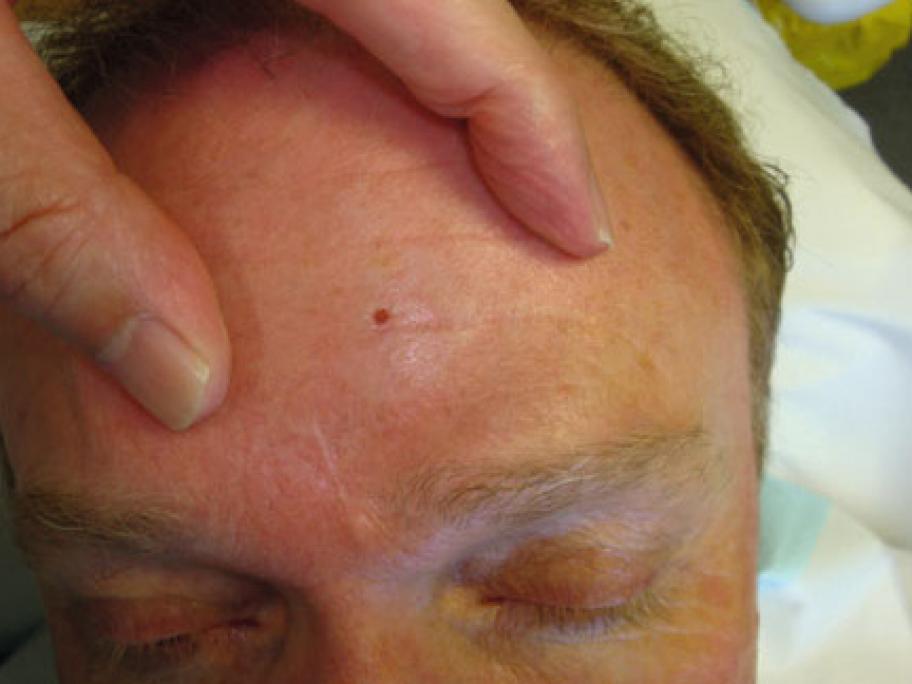 Sometimes pin point bleeding is noted here when towelling dry after a shower.
Always blanch the surrounding skin because, as in this case, it may show a pale zone which indicates the clinical extent of an underlying morphoeic or infiltrating BCC.
This will need excision using Mohs micrographic surgery to determine the real tumour margins because the