Retirement proves painful
Clinical scenario
A 66-year-old university lecturer has been generally well and active since retirement.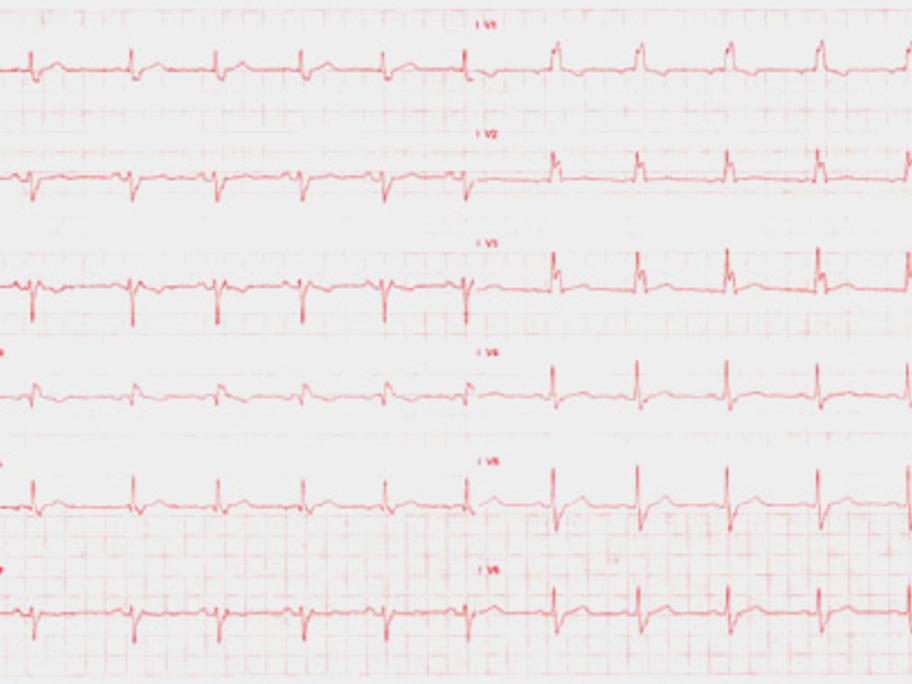 He presents with a three-week history of chest tightness during heavy gardening. The discomfort has been in his central chest with slight heaviness in his left upper arm. He has been mildly breathless at the same time.
Risk factors include being overweight and a history of treated mild hypertension and hyperlipidaemia.
Physical examination reveals a BP of 140/80 and mild obesity.
An ECG (above) was taken