Running into some trouble
Clinical scenario

A 41-YEAR-OLD banking executive trains regularly and has been running marathons for 20 years with no difficulty. 

His company referred him for a routine health assessment, and the abnormal ECG shown above caused some concern.

His past health has been good. His resting BP is 110/70, and his LDL cholesterol is 2.1 mmol/L. He has a healthy diet and there is no significant past history.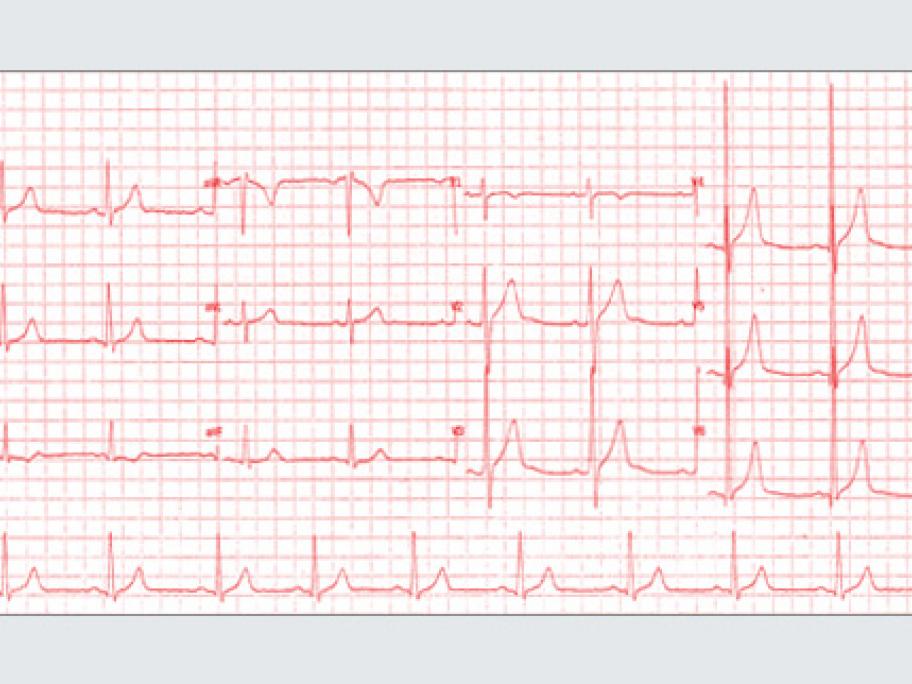 Q1. You would report the ECG as showing sinus rhythm and which one of the following?
1. No abnormality

2.