A side-effect of stronger steroids
The patient may start with seborrhoeic dermatitis or blepharitis, but using any steroid other than 1% hydrocortisone can cause this condition to occur. There is overgrowth of the demodex mite in the pustules.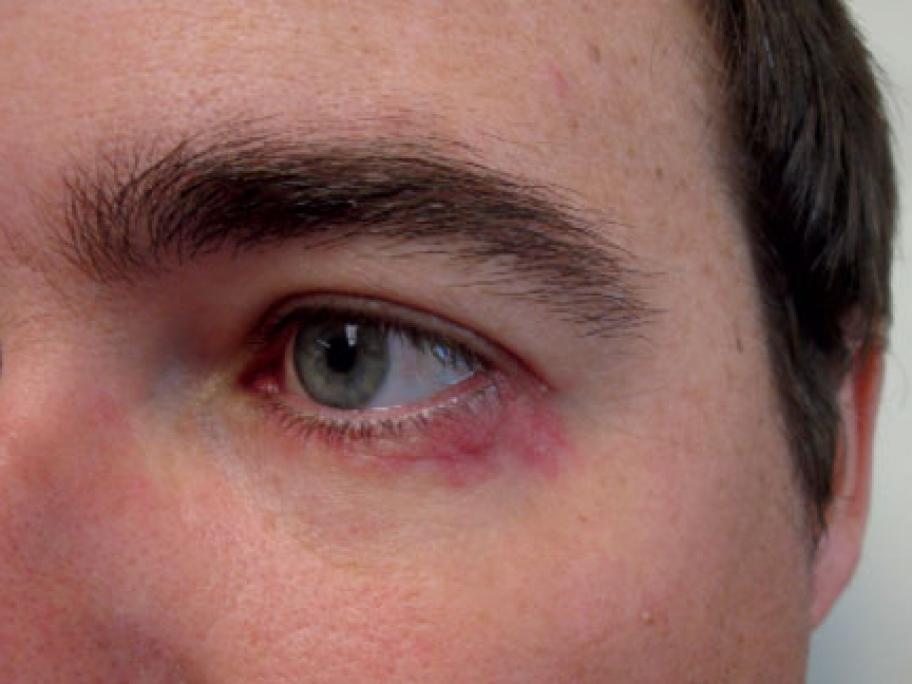 Treatment involves stopping the stronger steroid, using oral doxycycline for a month and applying some 2% sulfur in sorbolene cream carefully to the area.

See www.skinconsult.com.au for other images.