Sorting out skin tags
Smaller lesions have histological features of seborrhoeic keratoses, whereas larger ones have features of older melanocytic naevi.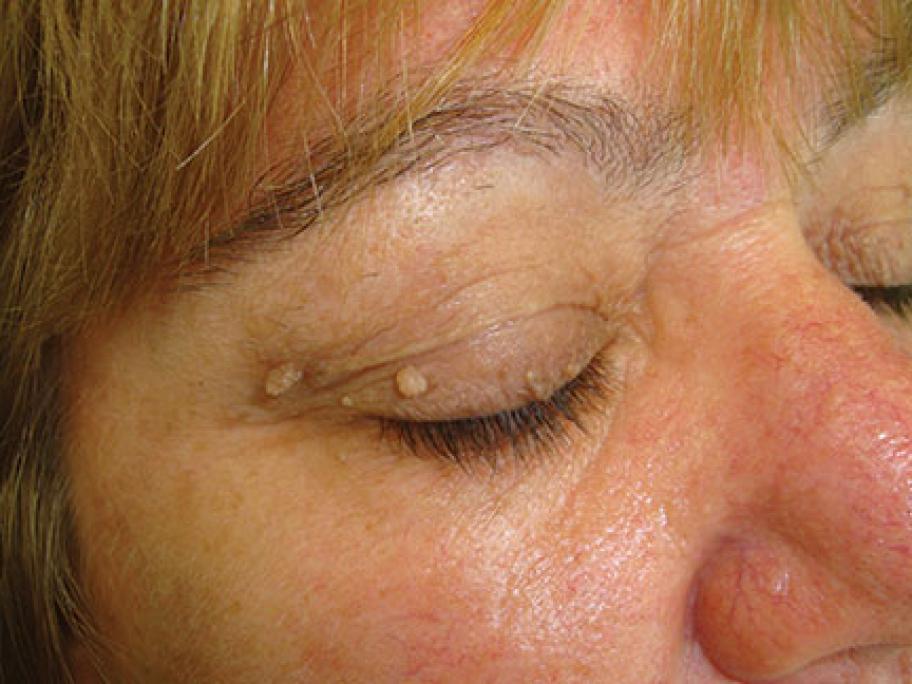 They are usually pedunculated and are best treated by infiltrating the base with local anaesthetic, snipping them off and lightly cauterising. Some smaller lesions can be snipped off without anaesthetic.
Pedunculated lesions on the eyelids are the most cosmetically offensive, but small lesions on the eyelid margin can be lightly treated with a hyfrecator. For