The surgeon who took out his own appendix
Stranded in an Antarctic research station in the midst of winter, Dr Leonid Rogozov — the only doctor on a Soviet expedition — fell ill with appendicitis.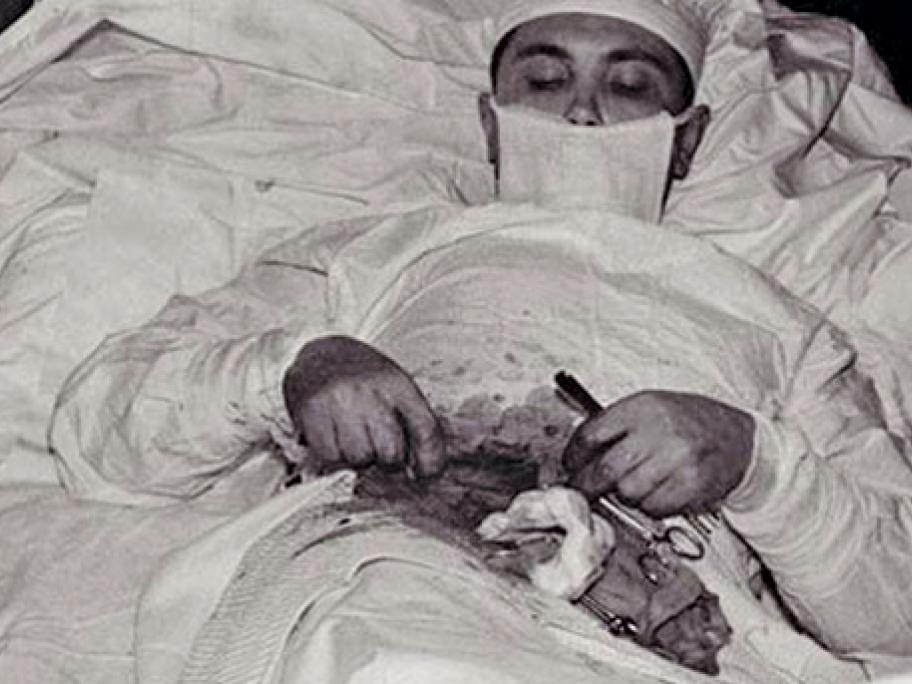 What he did next took Russian stoicism to a whole new level.
It was 1961, and the 27-year-old physician was part of a team of 12 tasked with the construction of the new Novolazarevskaya Station.
However, once the base was complete and the hostile winter months set in, so too did his symptoms.
"It seems that I have appendicitis. I am keeping quiet about it, even smiling. Why