Suspicious scaly rash behind one ear
AT FIRST glance you would think this red scaly rash should be psoriasis or seborrheic dermatitis, but you would expect the same behind the other ear. A skin biopsy showed this to be squamous skin cancer in situ but it was extending over a large area with indistinct edges.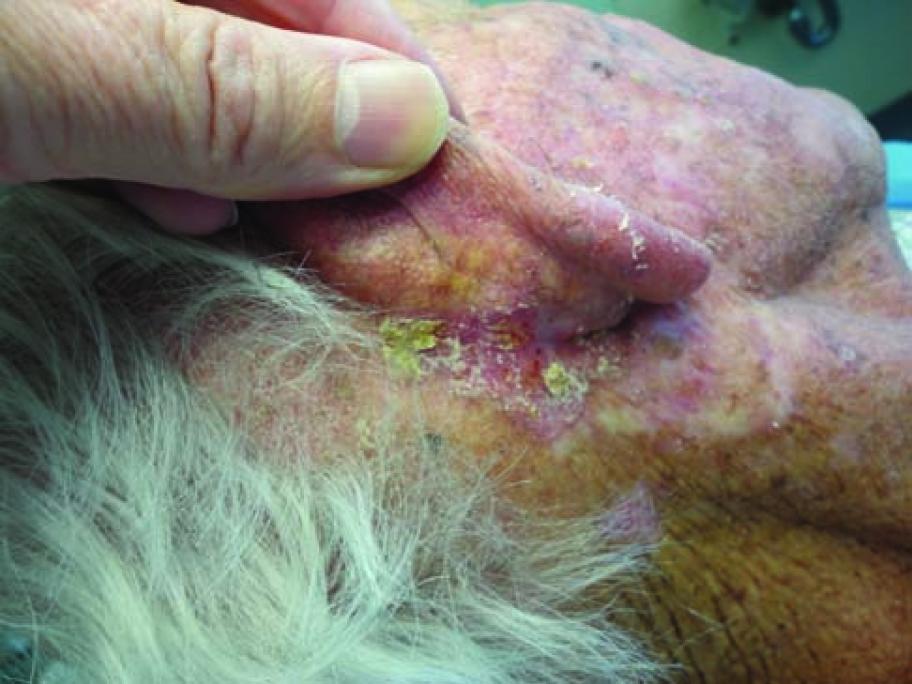 It was decided to treat this with 5-fluorouracil cream applied twice daily over 4–6 weeks depending on his response. The area will get red and inflamed and be painful to lie on. It is best to bring this type of patient back after three weeks to see the response and look for any secondary infection.
After apparent