The unprotected balding scalp
By the time they start wearing a hat, a lot of skin mutations have occurred and skin cancer slowly evolves, made worse if their subsequent hat use is sporadic.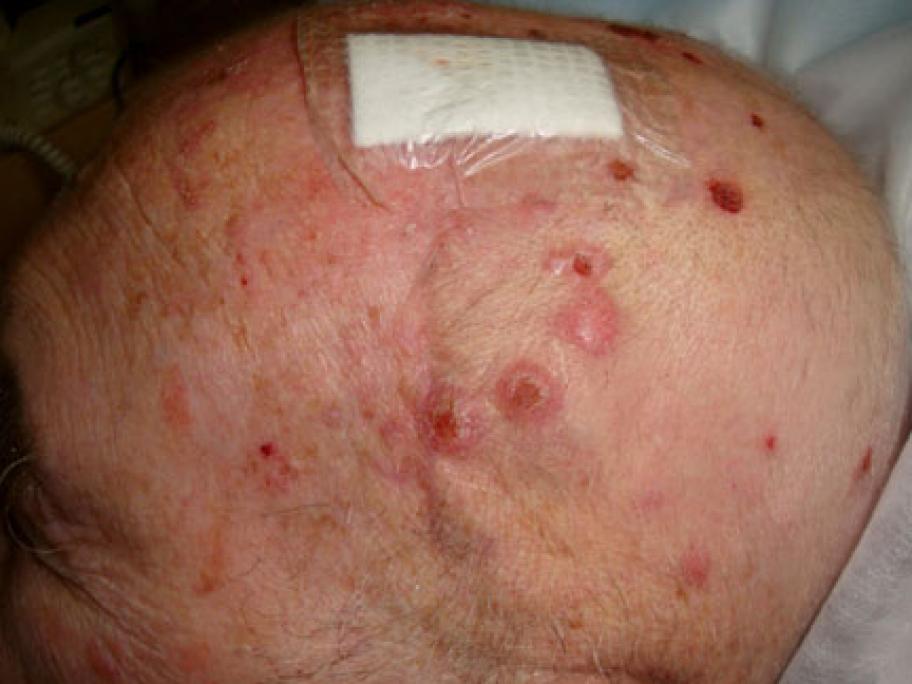 This man had a poorly differentiated SCC excised and grafted but shortly afterwards a series of pink nodules arose spreading along local lymphatics. Histology confirmed poorly differentiated squamous cell carcinoma with perineural spread. His cervical glands were not clinically enlarged.
It is important to use wide brimmed hats early in life.