UV therapy indicated for 'hidden' rash
Straight lines and angles like this rarely occur with inflammatory skin diseases. This is an example of a T-cell lymphoma of the skin. It grows very slowly and may thicken with time to produce plaques.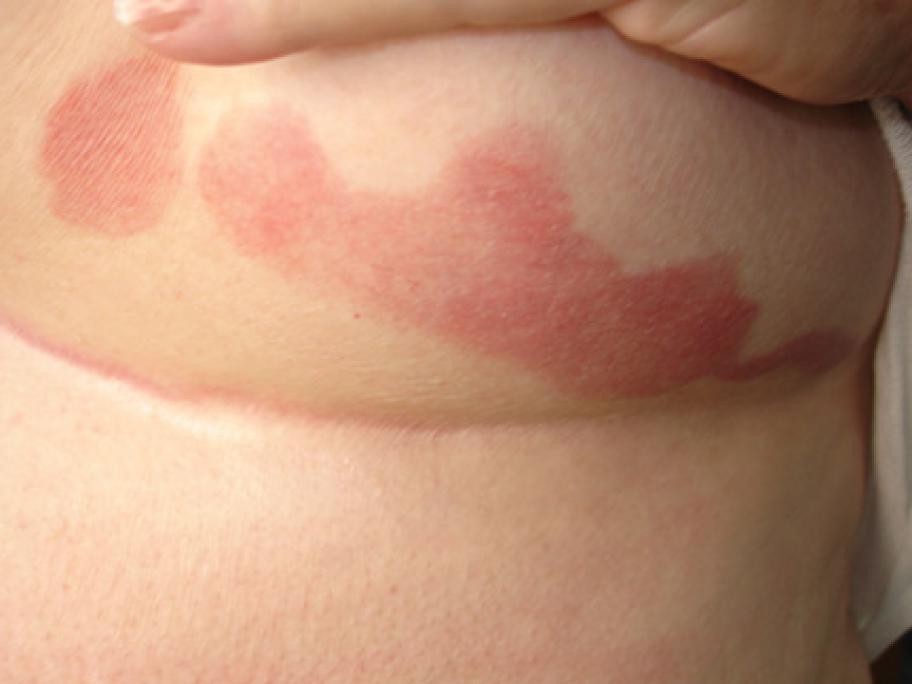 It can be mistaken for dermatitis or psoriasis but it lacks the itch of dermatitis and the thicker scale of psoriasis.
It may show some response to a strong topical steroid cream but generally just a reduction in erythema rather than in size.
The