Quiz: What's causing these mouth ulcers?
Clue: patient has gut problems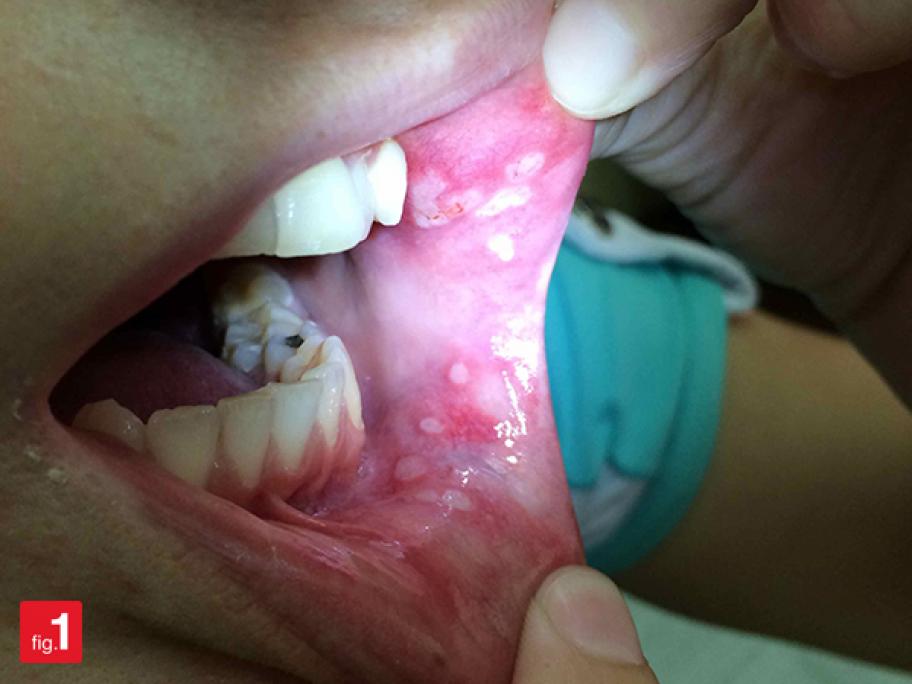 A 23-year-old female presents with a recurrence of severe, crampy abdominal pain and a prolonged history of diarrhoea.
Her chart shows previous complaints of fatigue and joint pain, and evidence of weight loss over the past two years.
Examination reveals aphthous oral ulcers and right lower quadrant abdominal tenderness.