Bullous pemphigoid
Do you know all the treatment options for this disease?
Bullous pemphigoid is the most common autoimmune blistering disease, appearing as large, tense blisters in the skin.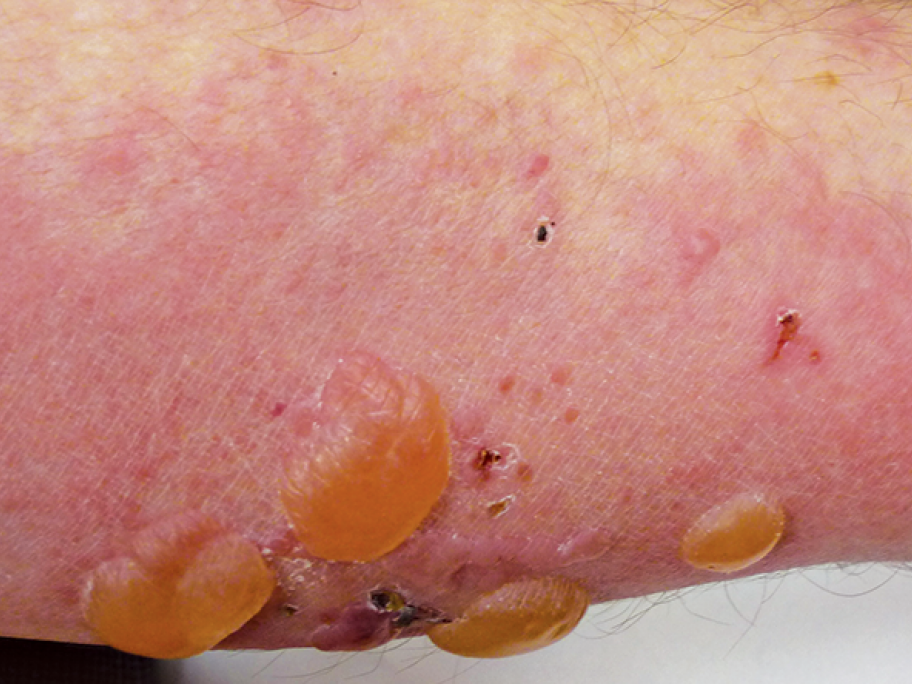 Figure 1: At presentation, bullous pemphigoid may appear as intact or ruptured bullae.
The condition mainly affects people over the age of 70 but can also occur, rarely, in infancy and childhood.
In bullous pemphigoid, circulating IgG (less commonly IgA and IgE) autoantibodies bind to adhesion proteins BP230