Combatting malaria
Dealing with this mosquito-borne infectious disease remains a major challenge for large parts of the developing world.
The World Malaria Report released on 29 November last year suggests progress in reducing the global burden of death and disease from the disease has slowed.1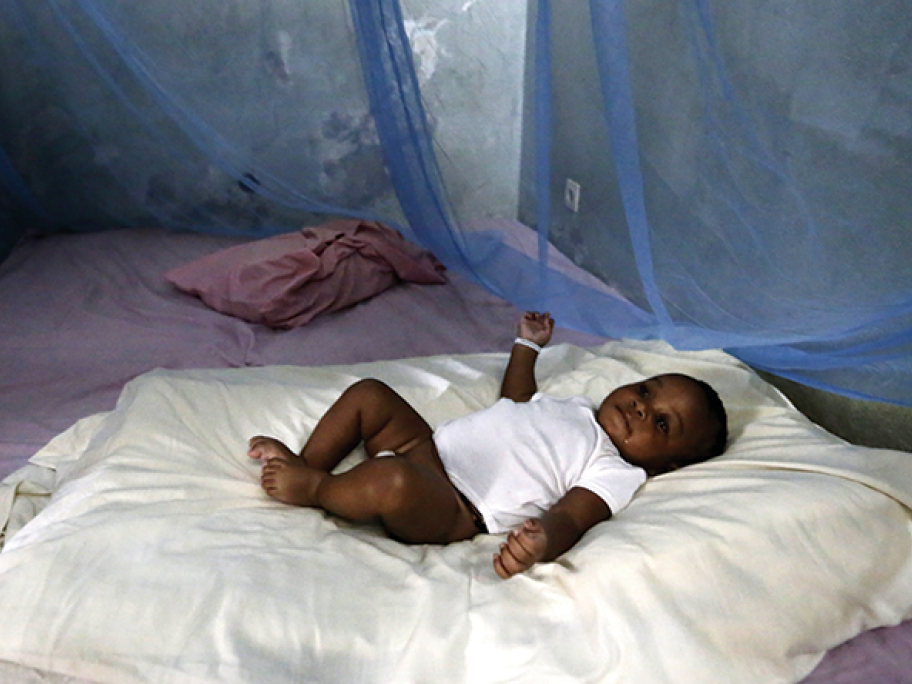 Three-month-old Yao Melvin sleeps under a mosquito net in Abidjan, Ivory Coast. More than 400,000 deaths were attributed to malaria in Africa in 2016. Photo: Legnan Koula/AAP Image
Incidence and mortality rates in 2016 were similar to those reported in the previous year.