Medicine in pictures: Digital tumours
Know your fibromas from your granuloma annulare?
Lesions on a patient's hands and feet can point to a wide range of systemic conditions.
A variety of conditions may present as digital tumours. A selection is presented here.
Perungual fibromas of tuberous sclerosis
These are one of the characteristic markers of this important genetic disease, along with facial angiofibromas (adenoma sebaceum) and hypopigmented macules.
They may be single or multiple.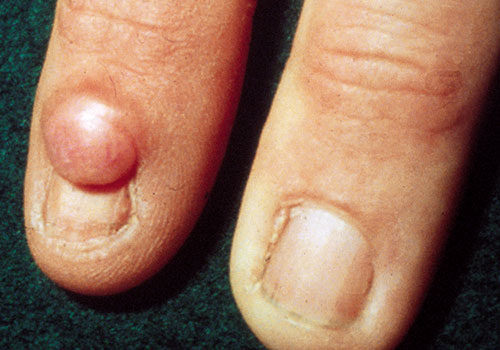 ---