Testing for Zika in clucky couples
Potential exposure to Zika virus has serious clinical implications for patients who are planning a pregnancy
Zika virus was first identified 70 years ago but largely flew under the medical radar because the symptoms were generally mild and self-limiting.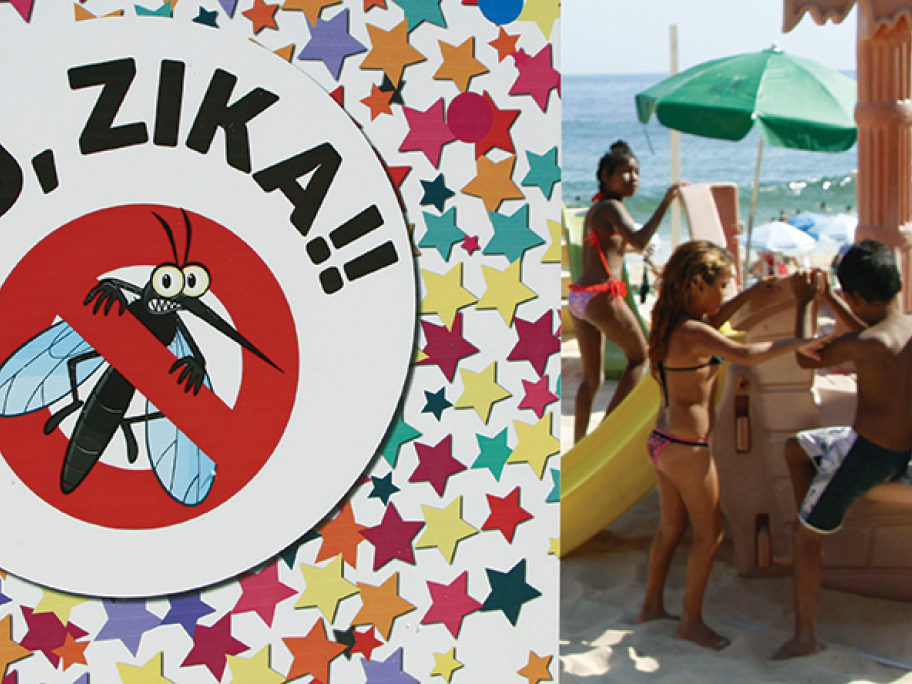 A sign at Ipanema beach in Rio de Janeiro, alerting people to the mosquito-borne Zika virus. Photo: AAP Image
Then in 2015, an outbreak in Brazil appeared to be accompanied by a spike in Guillain–Barré syndrome.
Later that year, Brazilian researchers reported another alarming association when they