Fast Forward - 31 July 2012
ONE in four children of primary school age was overweight or obese in Australia a decade ago.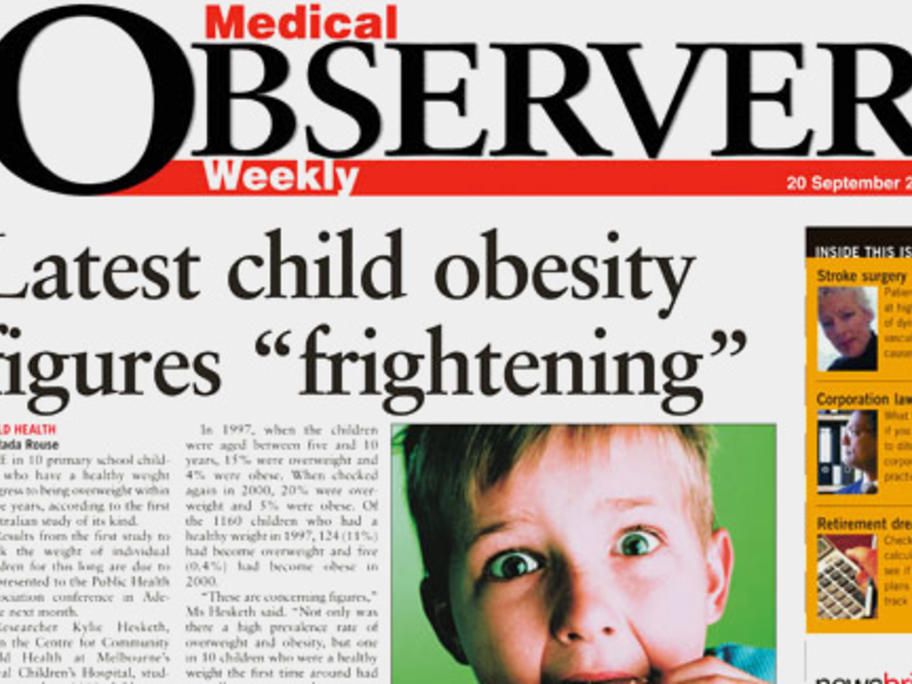 Experts described data from the first study to track weight in children over a three-year period as "concerning", even "frightening".
Ten years on and there is good and bad news, according to Professor Louise Baur, head of weight management services at the Children's Hospital at Westmead, Sydney.
On