UK doctors choking under the pressure
Half of GPs in the UK are experiencing work-related stress and many seem to be at the end of the tether, the British Medical Association (BMA) warns.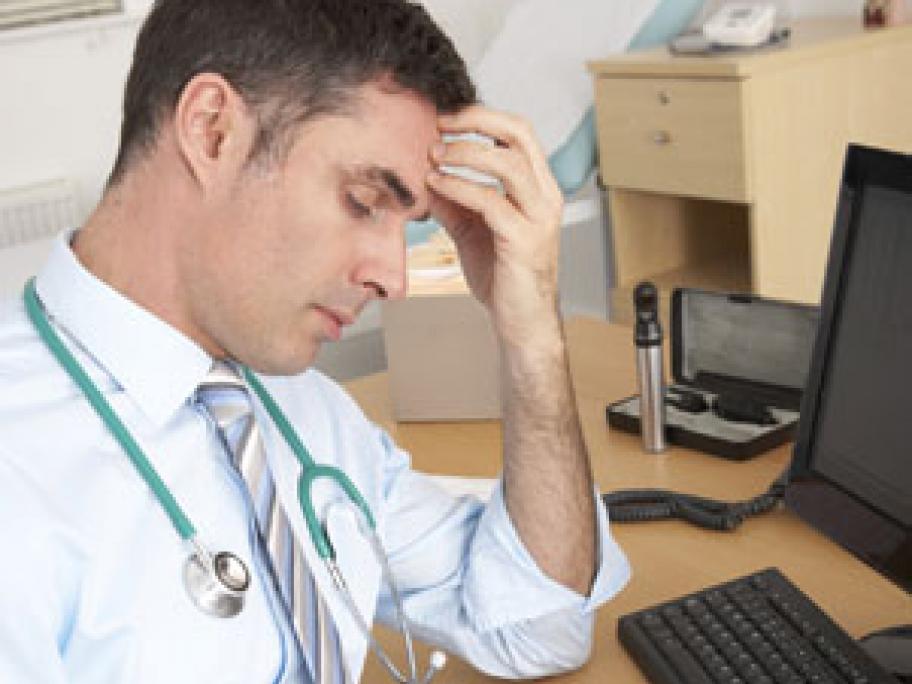 A survey of 2079 salaried (working in a partnership) and locum GPs found just over half (52%) had felt unwell because of work-related stress in the previous 12 months.
For those working full-time, 62% have felt unwell due to stress.
Also, 11% report taking time off work to cope with stress in the past year, with salaried GPs the most likely to need a break.
Most say their stress is due to an increase in workload, with three-quarters of