Does this lesion indicate cellulitis or Lyme disease?
A European traveller guesses at the right diagnosis, helping him on the road to recovery
History
Jerome, an otherwise-well 60-year-old man, presents with a red patch on his left thigh.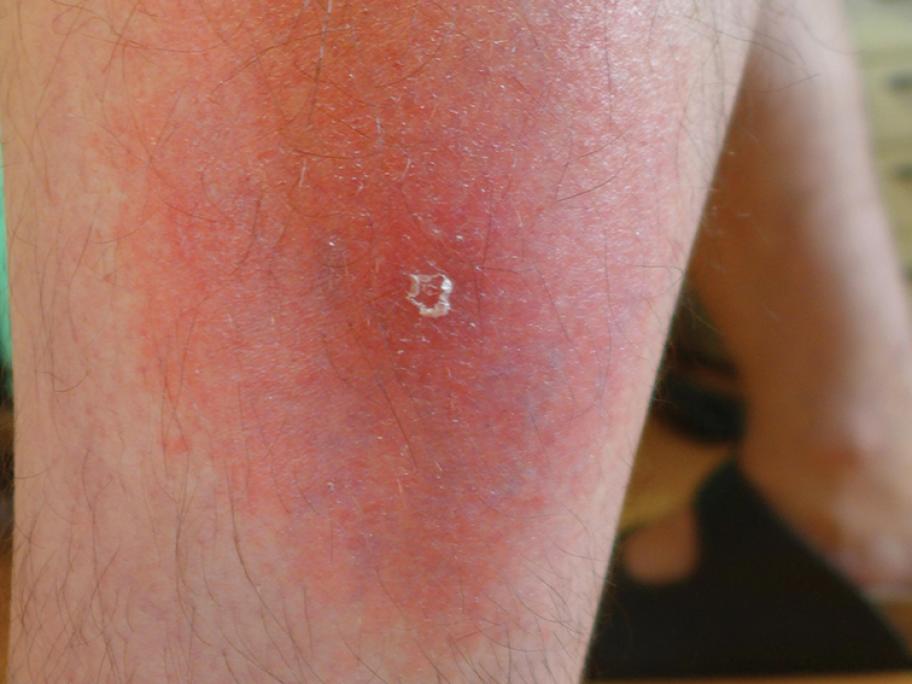 He takes olmesartan for hypertension and has no other significant medical history, medications or known drug allergies.
He lives in a rural town in the east of France and arrived in Australia five days before presentation.
The lesion was first noticed the day after arrival. On examination, Jerome appears well.
He is afebrile, pulse