Does this patient have a fracture, septic arthritis, or something else?
A pub landlord ups his alcohol intake when simple analgesia fails to help him cope with ongoing right shoulder pain.
Sam is a 62-year-old landlord of a local pub who presents to his GP with several days of severe pain in his right and dominant shoulder.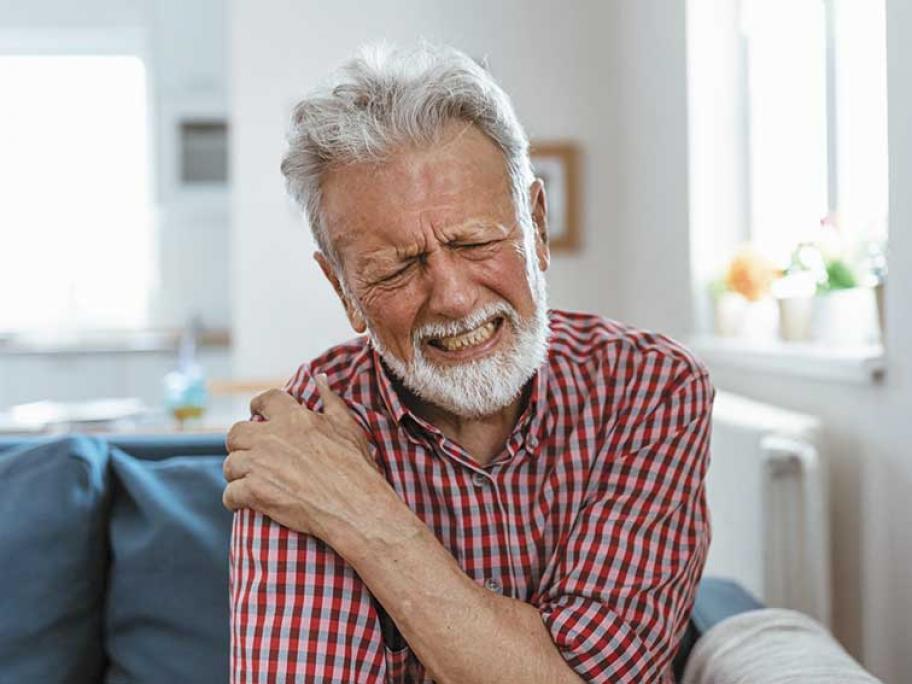 He is well known to his GP, who has been trying to help him for some years with multiple medical problems. These include type 2 diabetes, dyslipidemia and hypertension, with variable compliance with medical management.
He has an associated coronary artery disease, with two acute MIs treated successfully with stents.
Sam has alcoholic liver disease,