Rheumatic complications in a patient with diabetes
A patient presents for a routine review with two new complaints
Patricia is 56 and attends for a routine diabetes review. She was diagnosed with diabetes four years ago.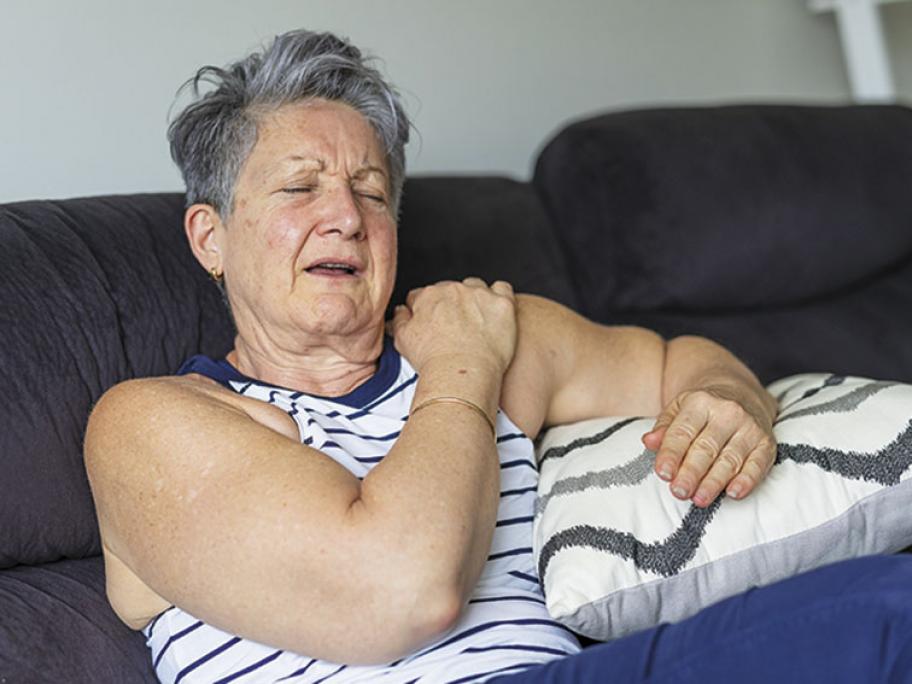 She has been obese for much of her adult life. She lost some weight after her diagnosis but required the addition of metformin to achieve therapeutic Hba1c.
She has maintained her original weight loss, although her BMI is still in the overweight range.
Today, her glycaemic control remains in range, her absolute CVD risk is 5% and she has no evidence of microvascular disease.
She has two new