An unusual cause of cough in a binge drinker
When a patient presents with recurrent pneumonia, doctors must keep an open mind to find the underlying cause
Joanna, a 49-year-old bank manager, presents with a two-day history of mild dysphagia, productive cough and fever.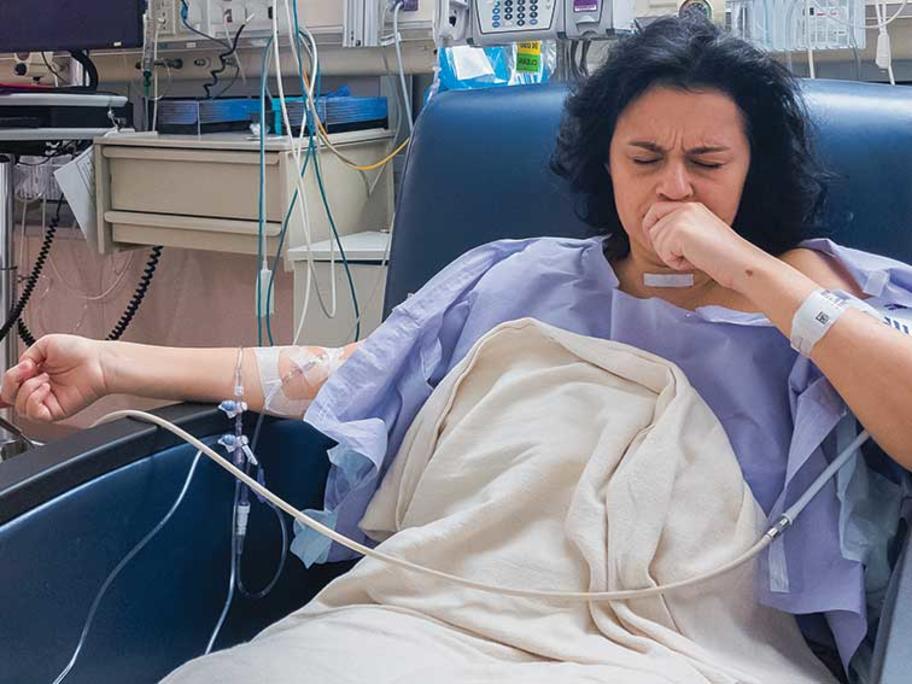 She also reports an episode of coffee-ground vomitus this morning.
Joanna has a background of alcohol misuse, with episodic binge drinking, which has been especially problematic over the past two years in the wake of an acrimonious divorce and child custody dispute.
She was diagnosed with a Mallory–Weiss tear two years ago, following an episode of frank haematemesis after binge drinking