Why does this young patient keep crashing his car?
A young man presents with insomnia, but on questioning admits to having had three car accidents in the past two months
Sebastian, a 28-year-old chemistry PhD student, presents with a two-month history of insomnia.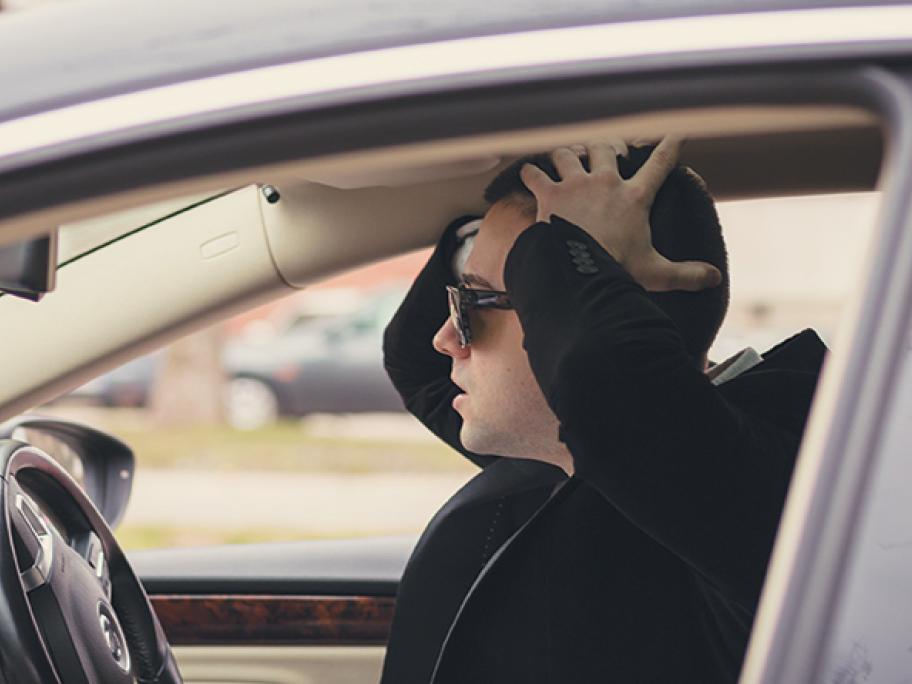 The patient described not being able to see cars coming from the other side of the road.
Sebastian is in the process of final data analysis and writing up his thesis.
He initially attributed his difficulty falling asleep and racing thoughts to his