Why is this woman so sick she needs to go to ED?
The 23-year-old student represents after mistakenly dismissing her intractable vomiting as food poisoning.
Emma is a 23-year-old student who presents to ED on a busy Monday morning.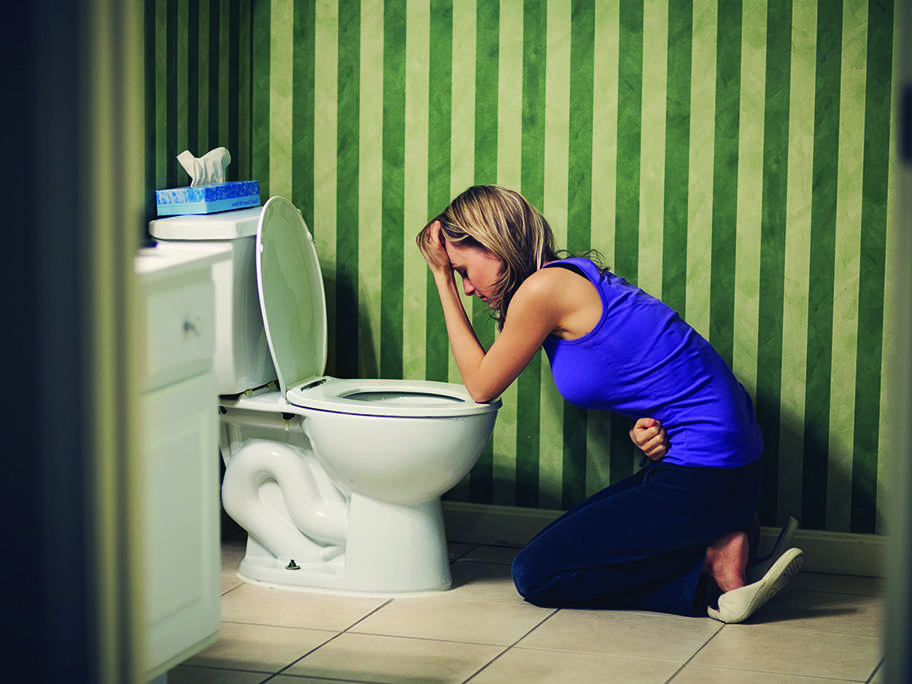 Her chief complaint is 12 hours of intractable vomiting and mild abdominal pain.
She ascribes her symptoms to something she ate at a BBQ the day before. 
Despite repeated trials of oral fluid at home, she has been unable to keep anything down.
Emma is typically fit and well, with no significant past medical history or regular medications and no known drug allergies.
She reports occasional alcohol use and admits