Coronavirus
8th April 2020
Professor Brendan Murphy has pleaded with patients to stop cancelling face-to-face consultations with their GPs amid reports of a slump in diagnostic tests including skin cancer biopsies and cervical cytology.
"Our doctors are very quiet," Professor Murphy said in a live press conference on Tuesday.
"They don't mind being quiet, but they're very worried that people are so frightened that they're not seeking medical attention."
World Map
7th April 2020
As COVID-19 takes hold across Australia and the world it has become increasingly important to be able to track the virus's spread and impact.
These dashboards use data collated by Johns Hopkins University, US, and the European Centre for Disease Prevention and Control, to help you do just that.
If you're viewing on a desktop computer, click the buttons on the bottom right to expand and explore the dashboards.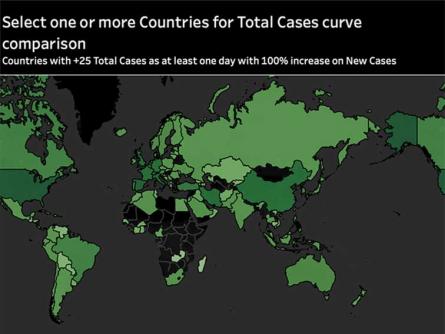 Resources
7th April 2020
More than half a billion surgical masks and 85 million P2 masks are expected to arrive in the country in the coming months to help bolster the supply distributed to healthcare workers, health officials have confirmed.
And they say an additional 200 million masks will be manufactured in Australia by the end of the year.
The Department of Health's Chief Medical Adviser, Professor Michael Kidd, answered questions from GPs concerned about their access to personal protective equipment in a seminar streamed online on Monday.
He was joined by Department of Veterans' Affairs Chief Health Officer Dr Jenny Firman, who is also the Commonwealth Deputy Chief Medical Officer, and Health Financing Deputy Secretary Penny Shakespeare.