Doctors rally for marriage equality
They were out in force on Saturday campaigning for the 'yes' vote
Hundreds of Australian doctors rallied in support of marriage equality in Sydney on the weekend.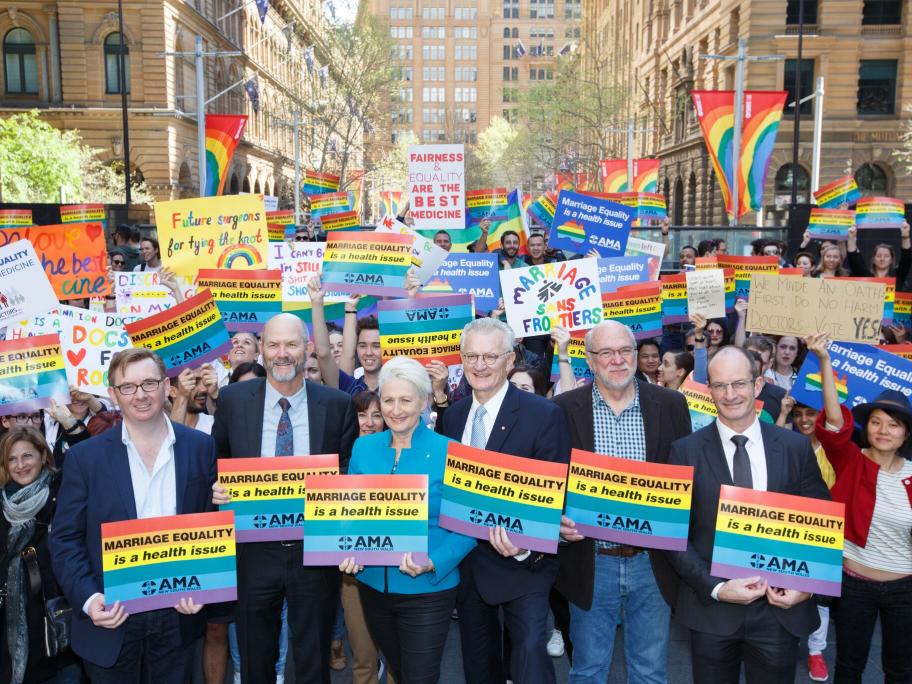 Out in force on Saturday were more than 200 doctors and seven former AMA presidents, including David Brand, Kerryn Phelps, Bill Glasson, Mukesh Haikerwal, Andrew Pesce, Steve Hambleton, and Brian Owler.
Even medical students turned out to march to the tune of the 'yes' vote despite being in the middle of exams.
The AMA, led by Michael Gannon, officially backs the reform on health grounds, despite a conservative backlash from some of its members.