Bubble trouble: Lung leakage leads to massive back bulge
A light bubbling could be heard on auscultation
A cancer patient has developed a huge bubble by his shoulder blade after two fistulas in his thoracic wall allowed air to escape into his back.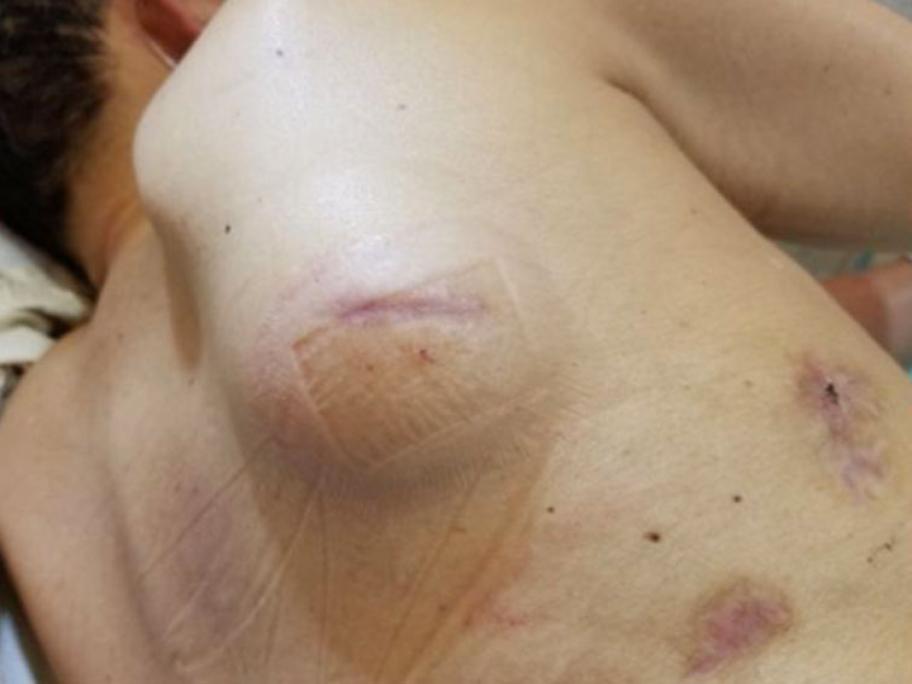 The 66-year-old man with lung adenocarcinoma presented to a hospital in Japan with worsening pain in his right back.
He had previously undergone five thoracic drainages, as well as an endobronchial Watanabe spigot, omental flap and pleurodesis to treat refractory right pyopneumothorax caused by a lung fistula.
On examination, doctors noted a massive bulge&nbsp