Cast an eye on this biliary obstruction
It was blocking her bile ducts
First, we brought you a bloody, yet strangely beautiful, bronchial cast; now, we're branching into the bile ducts.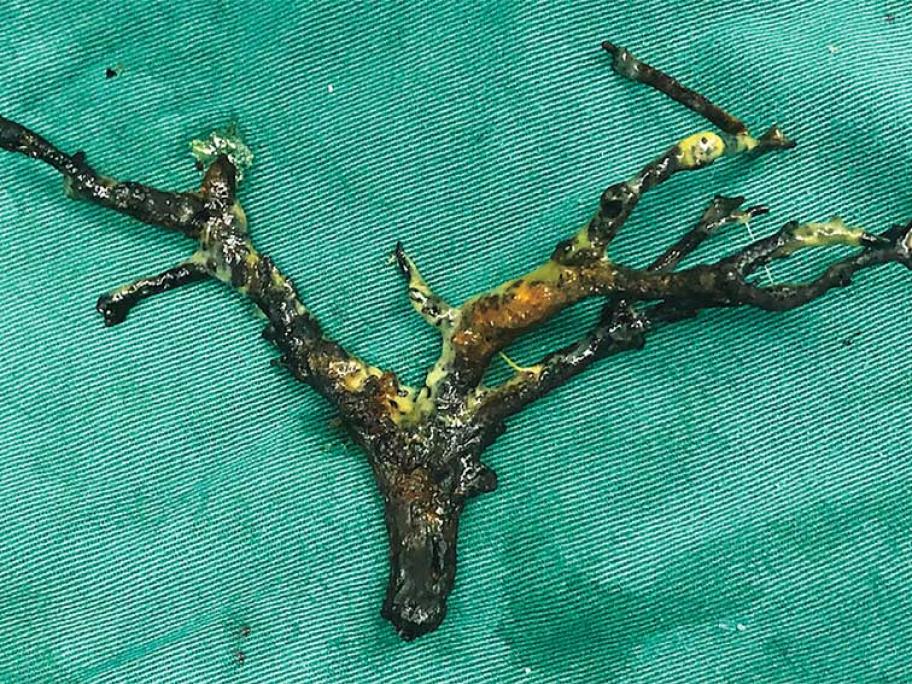 This greener, slightly slimier example was discovered during a woman's second liver transplant.
The 62-year-old, who had undergone her first transplant three months earlier, presented to an ED with a two-month history of jaundice.
Her total bilirubin level was 245umol/L (normal range: 3.4