Doona you think this chest X-ray looks 'normal'?
There's nothing better than snuggling under a warm quilt, but this case is anything but comforting
Take a gander at this X-ray: does it look 'normal' to you? This patient's doctors thought so at first.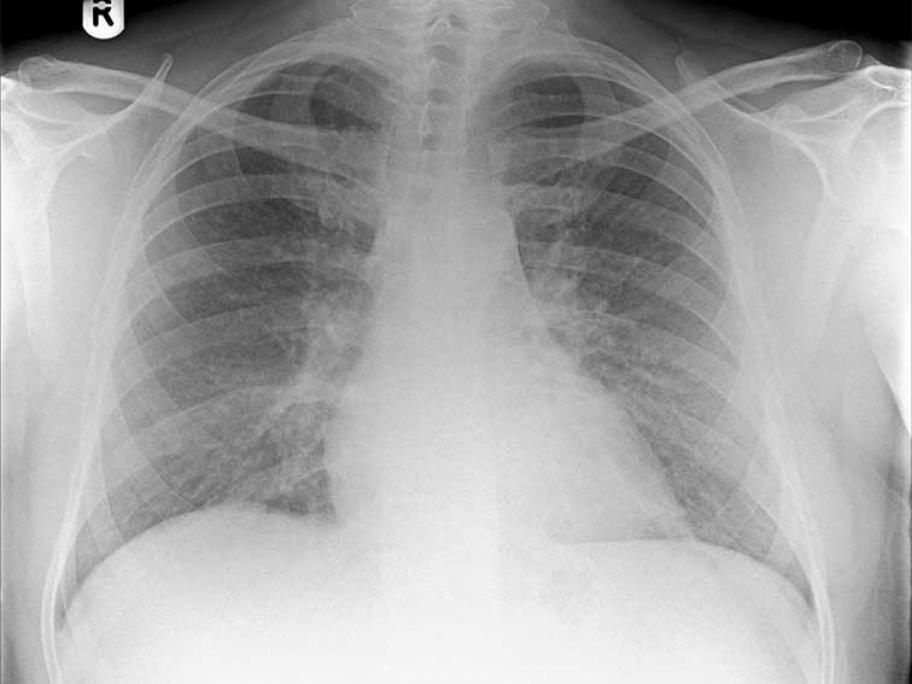 The 43-year-old originally presented with a three-month history of malaise, fatigue and dyspnoea, which were attributed to a lower respiratory tract infection.
But four weeks later, the non-smoker returned with worsening breathlessness, according to BMJ Case Reports.
It was now apparent when walking between the rooms of his home, prompting his GP to refer him for an