This man had no idea what was in his face after a drunken fight
And you thought your hangovers were bad
Most of us have had trouble remembering a drunken night out, but after backing up his friends in a boozy brawl, this man had absolutely no recollection of being stabbed in the head with an 11cm knife.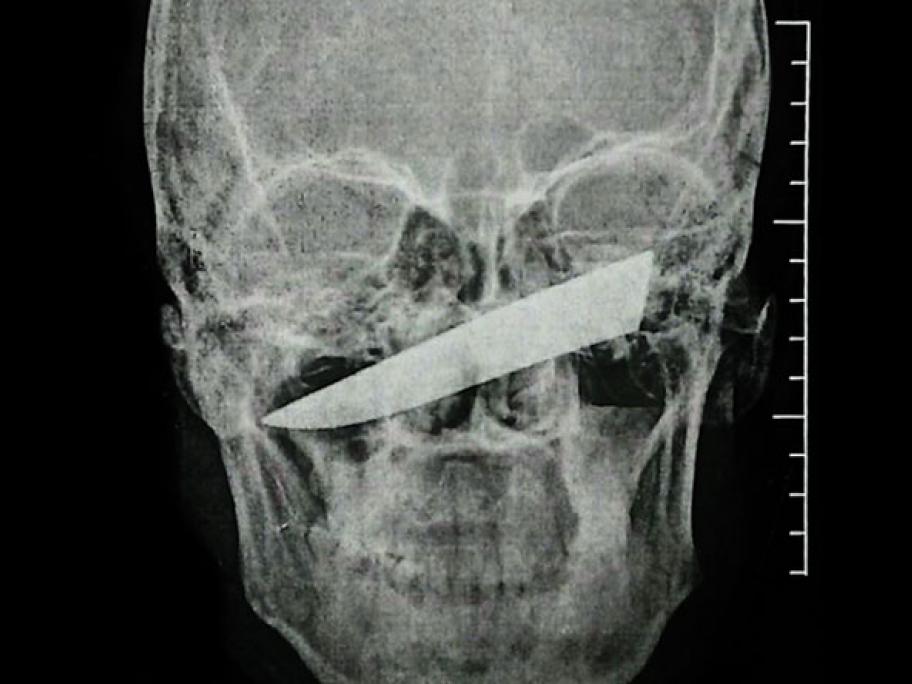 Worse still, he had no idea it was still lodged firmly in his face when he went home to take a nap.
Luckily, the 25-year-old's friends convinced him to go to his local clinic instead, where an X-ray revealed his modest facial injury was more than met the eye.
He was then transferred to the ED of a hospital in Johannesburg, South Africa.