Man's scrotum swells to below his knees
He refused to seek medical help for three decades
This patient really dropped the ball with his medical care, so to speak.
By ignoring his scrotal swelling for three decades, the 43-year-old ended up at an ED in Panama, Central America, with his scrotum distended beyond his knees.
The patient showed signs of fever and tachycardia but had a limited medical history, having not seen a doctor for many years.
The growing problem had resulted in him using a walker and relying on his mother for most of his daily needs.
Physical examination revealed extensive scrotal oedema, thickened skin and "two open wounds with foul smelling, purulent fluid".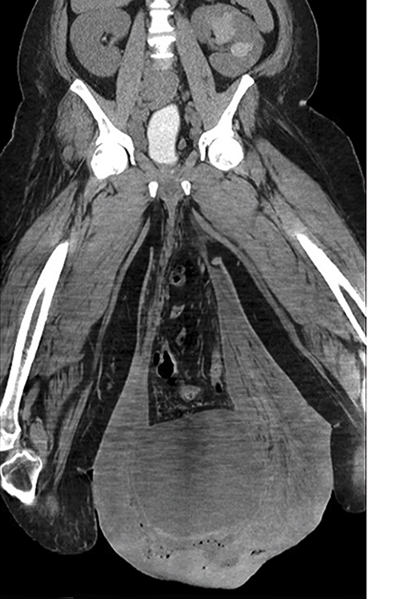 CT revealed a massive hydrocele in the