Medical Must-See: Is it Rapunzel syndrome? There's no hairy tail ending
Doctors had to untangle an unusual history, including an absence of trichotillomania
Once upon a time, in a land far, far away — namely California, towards the end of last year — a boy presented to ED with suspected appendicitis.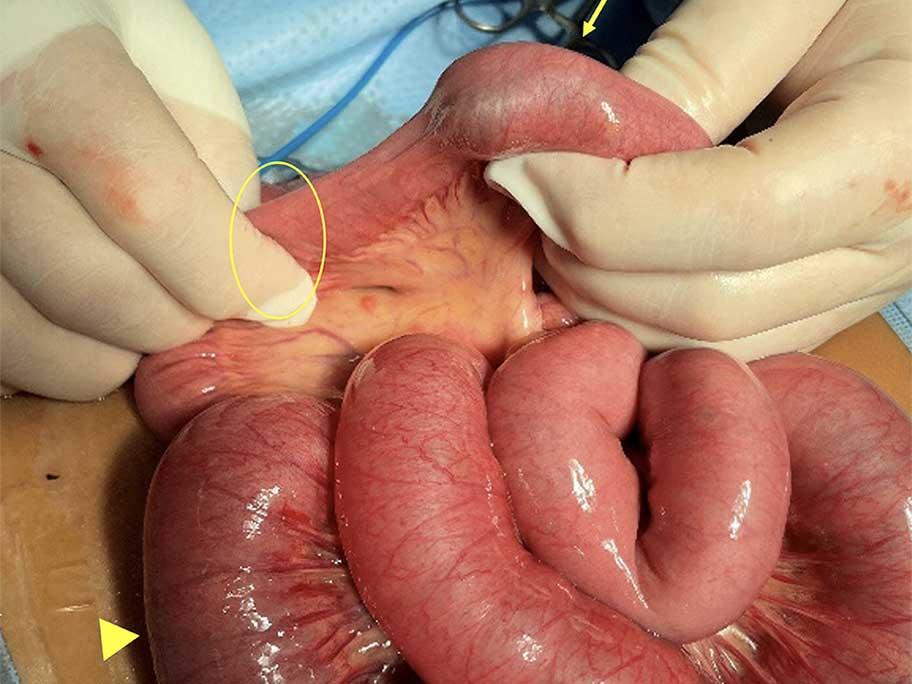 Intussuscepted segment of small bowel with bezoar (arrow), reduced from distal small bowel (oval) and proximal bowel dilation (arrowheads).
But there was a twist in the tale.