A navel nodule, a nun and a neoplasm
This is a sign of something sinister
A navel nodule, a nun and a neoplasm walk into a bar — well, this woman walked into an ED at least and presented with a nodule that was named after a nun.
The 73-year-old said the painful navel node had developed over the past four months, exuding blood two days earlier.
Doctors noted a firm red umbilical nodule, measuring 2cm, but the growth protruding from her belly button was merely the tip of the iceberg, so to speak.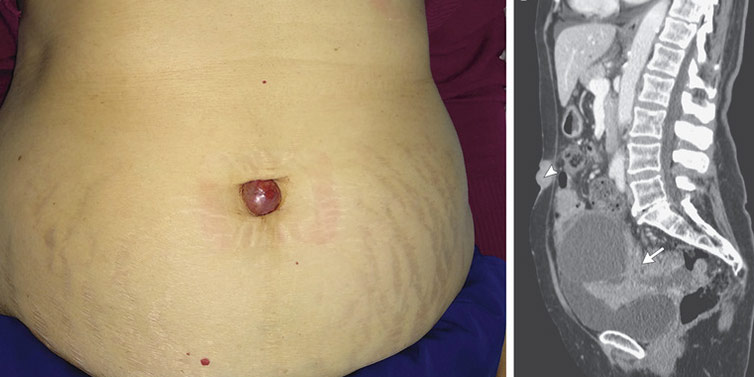 ---
They also discovered a palpable pelvic mass, which was confirmed by CT to be 11cm by 11cm by 9.5cm.
Diagnostic laparoscopy and biopsies of both masses revealed high-grade serous