This patient took her pack of pills - literally
The 72-year-old had her bowel torn in four places
Doctors often have to grapple with poor medication adherence, but this patient adhered a little too well, swallowing her pills as well as the plastic packaging.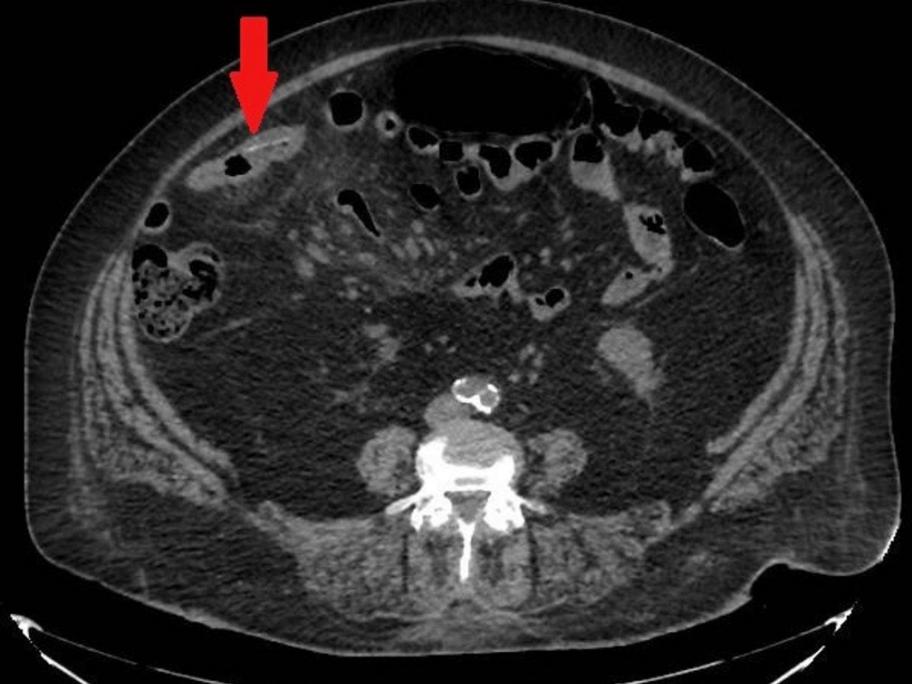 The 72-year-old woman presented to an ED in France after two weeks of abdominal pain, which had become worse in the past 48 hours, with vomiting.
She was morbidly obese and had a history of psychosis.
A CT scan revealed a dense 2cm-long quadrangular foreign body in her bowel, and the patient was quickly taken into theatre to investigate.
Surgeons soon found