This patient's honeymoon was unforgettable for the wrong reason
Her tropical souvenir was a real fly in the ointment
After a romantic honeymoon in Belize, a newlywed went home to the US with more than just lifelong memories.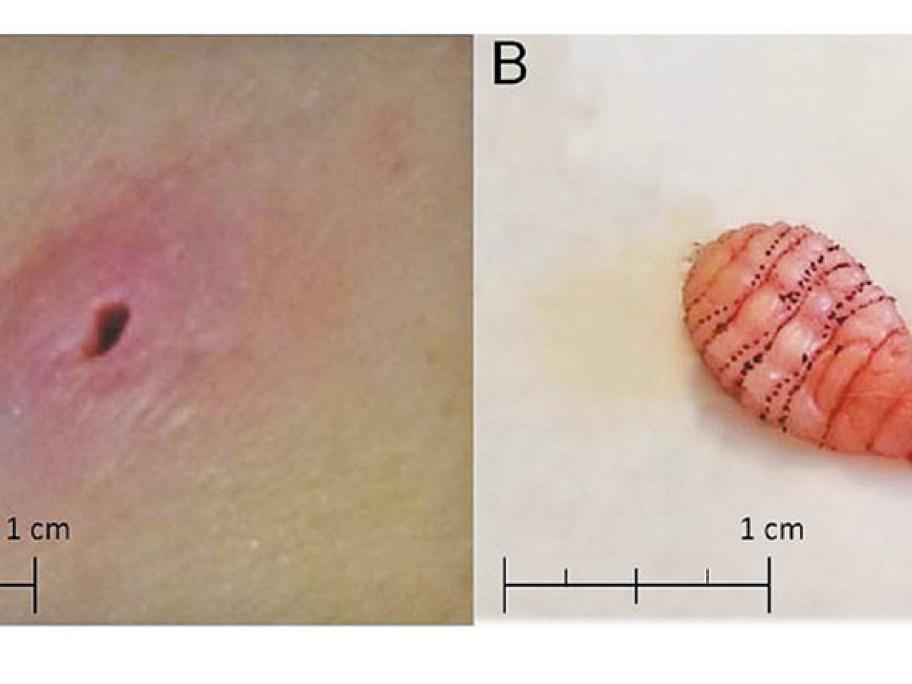 Credit: Shenouda M, et al. Journal of Investigative Medicine High Impact Case Report/CC by 4.0.
The 36-year-old woman thought she had discovered an infected insect bite on the left side of her groin shortly after returning from her trip.
Her doctor prescribed antibiotics, but the 'bug bite' remained.