Patient's pinnae were petrified stiff
Was he stone deaf too?
This man may not have been hard of hearing, but his ears were hard everywhere else when he reported decade-long stiffness to his doctors.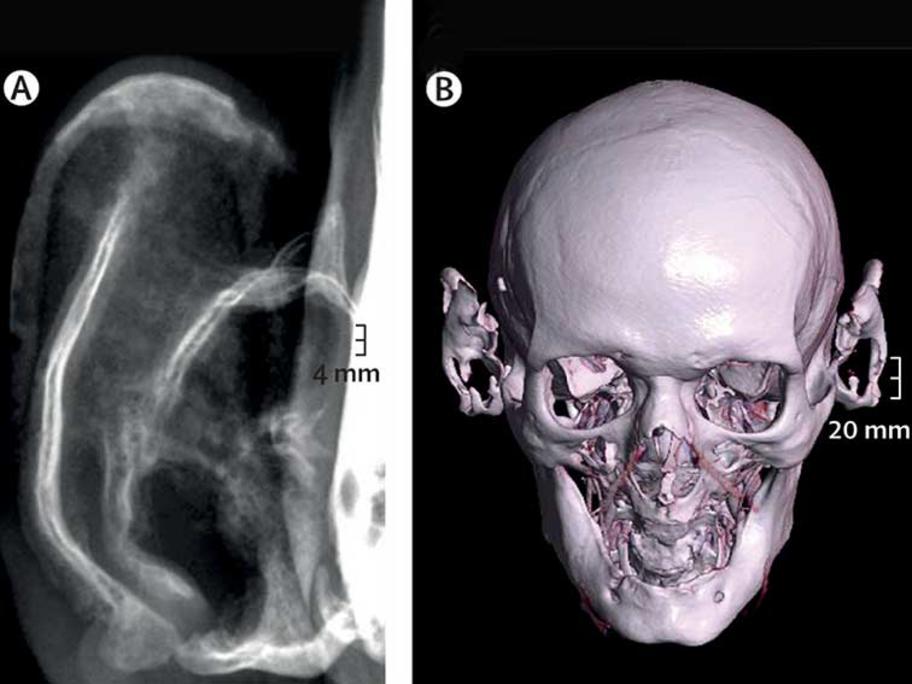 But his inflexible auricles might have been a sign of something more serious: his body's inability to cope with stress.
The 75-year-old presented to an endocrinology department with a two-month history of recurrent pneumonia; somnolence; and progressive cachexia, requiring enteral tube feeding.
His wife explained that, over the past 20 years, he had