An unexpected and unexplained uvula
Oddly, it had been overlooked
When a patient presented to ED with a two-day history of sore throat and malaise, doctors had to do a double take when they spotted an incidental bifid uvula.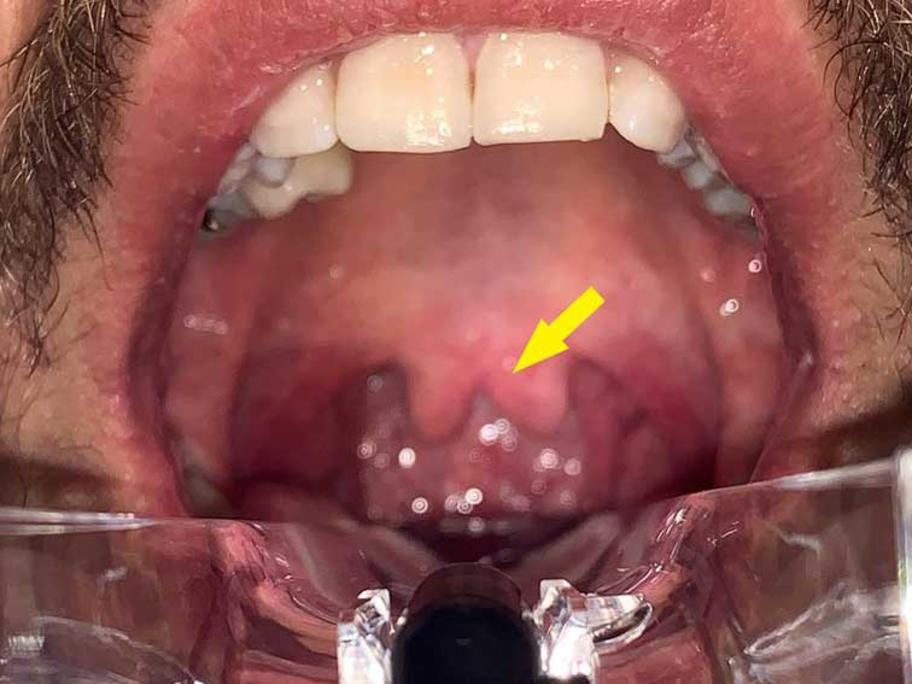 What made it even more unexpected was that the man was 20 years old.
The patient reported his self-proclaimed "weird" uvula had been made known to his parents shortly after he was born. But it was clearly never corrected in infancy.
He denied any relevant medical history, had no acute oropharyngeal abnormalities, and a rapid group A streptococcus test