What do astronomy and opera have in common with this case?
A 69-year-old woman presented to a rheumatology clinic in Turkey with fingers that appeared to be scrunching in on themselves.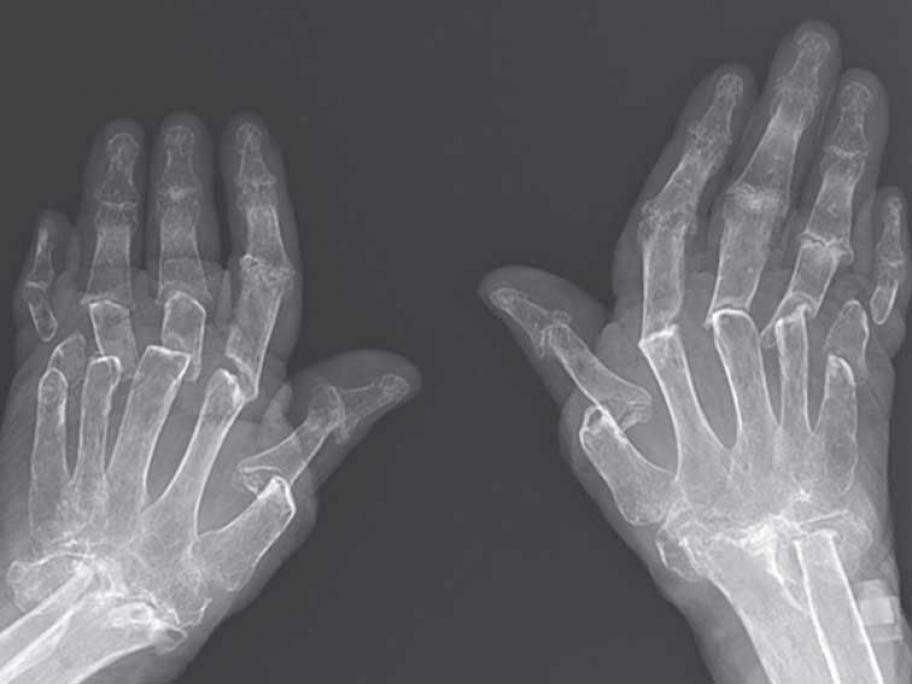 The patient had been diagnosed with rheumatoid arthritis 18 years earlier, which had proved refractory to treatment.
On examination, doctors noted ulnar deviation, as well as tenderness and swelling in the metacarpophalangeal joints, wrists, elbows, knees and left ankle.
Her hands also showed shortened fingers, loss of active finger flexion and an inability to make a fist.
"Plain radiographs of