Why does this patient have a 'double tongue'?
Poor dental hygiene led to this rare, potentially life-threatening, swelling
This man's poor dental hygiene came back to bite when he developed such severe cellulitis on the floor of his mouth that it looked like a second tongue.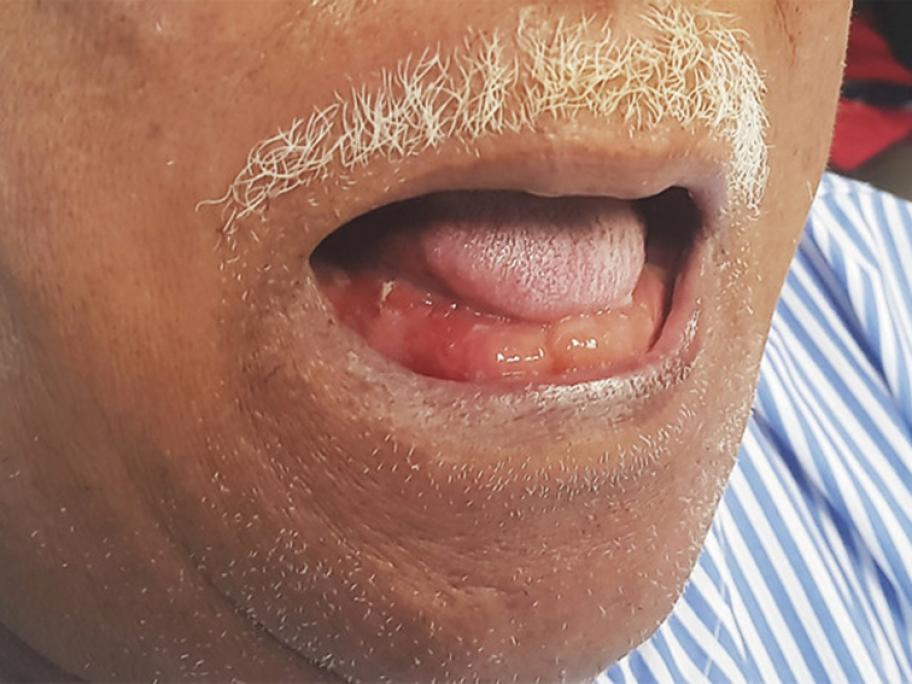 The 68-year-old presented to a Malaysian ED with a two-day history of neck swelling. A week earlier, he had experienced toothache, followed by fever and difficulty swallowing.
On examination, doctors discovered swelling in the right submandibular and submental space, resulting in displacement of his tongue, as well as multiple dental cavities.
Nasal endoscopy revealed&nbsp