AFL team doctor loses notes in car break-in
GP and St Kilda medical officer Dr Ian Stone had his laptop and 'handwritten notes' on players stolen
Handwritten medical notes relating to St Kilda Football Club players have been stolen from the car of the team doctor, GP Dr Ian Stone.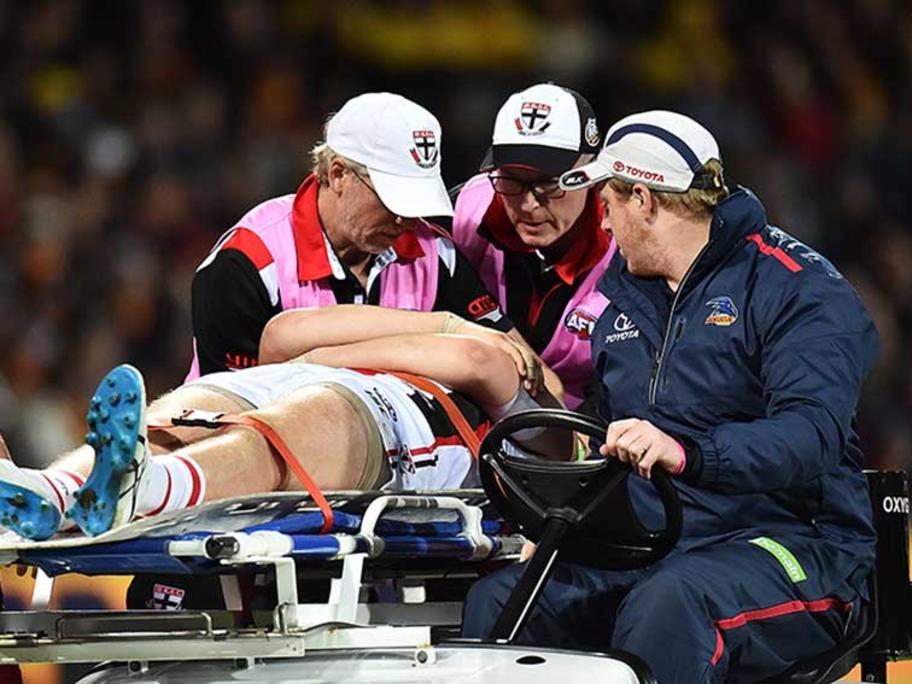 Dr Ian Stone (left) assists a player in 2016. Photo: Getty
St Kilda Football Club has confirmed that notes relating to players and a laptop were among items taken when Dr Stone's car was broken into outside his home last month.