Aussie doctors help battle Samoan measles crisis
'Unprecedented' situation facing the Pacific nation, says medical team leader
Australian doctors are helping Samoan health authorities battle a measles epidemic that has so far claimed 32 lives and is "definitely still continuing to rise".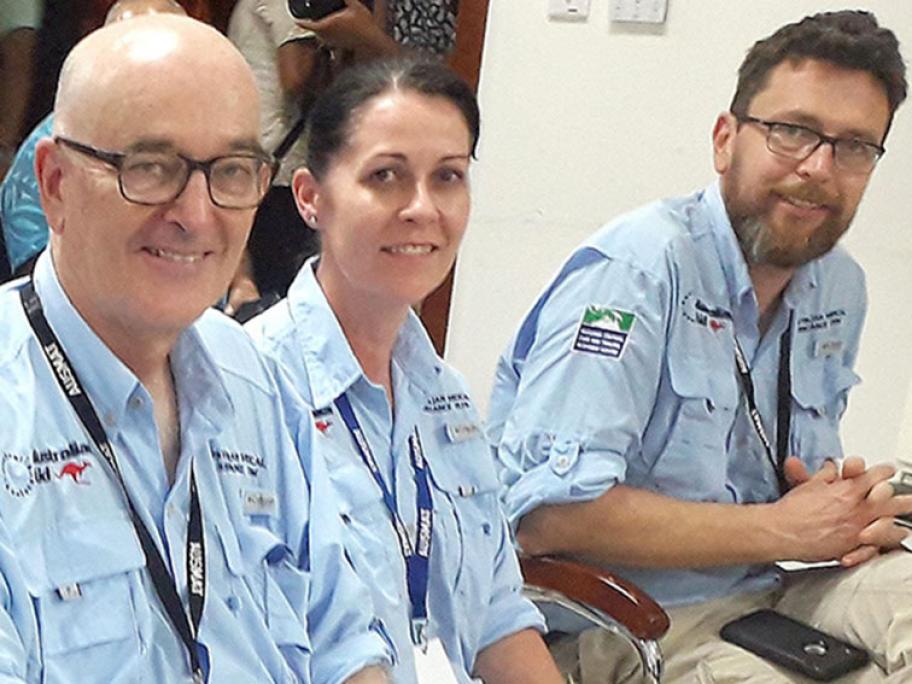 Bronte Martin (centre).
Six doctors are among an Australian medical team of 29 sent to the Samoan capital, Apia, to set up a temporary eight-bed critical care unit, and work with local and international medical staff to curb the epidemic.