Aussie GP honoured with her own Barbie
Dr Kirby White is one of six female healthcare professionals globally to be recognised for their COVID-19 work with their very own look-a-like doll.
This week Dr Kirby White got to unwrap a very rare and special package – a Barbie doll in her likeness created to recognise her "ingenuity and courage" during the pandemic.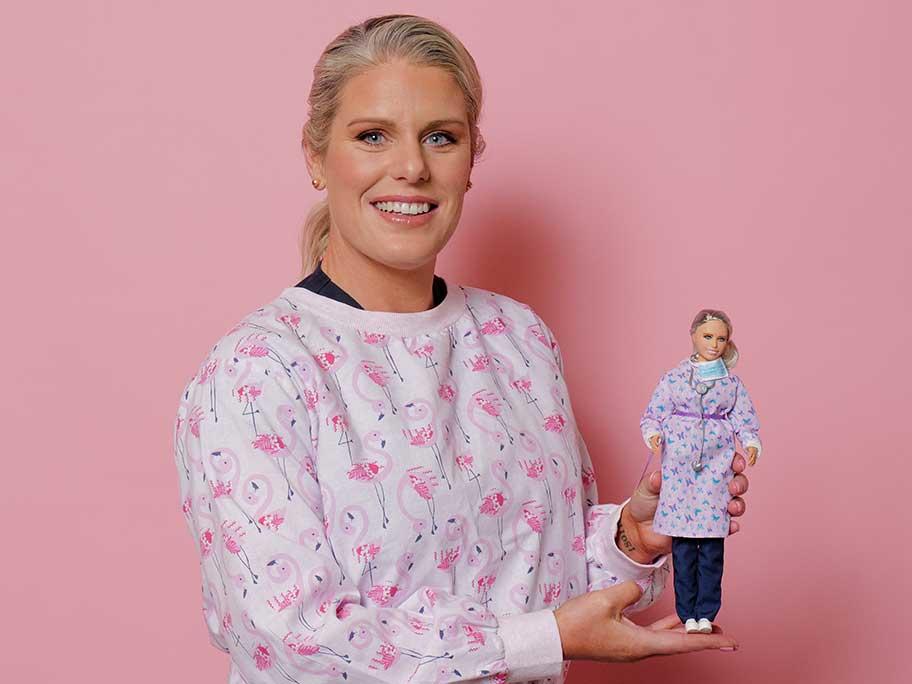 Dr Kirby White with her Barbie.
The Victorian GP was selected for the unique honour thanks to her initiative, Gowns for Doctors, which has sewn and supplied more than 7000 free gowns to general practices to