'Best ever': Dr Nigel Grebert becomes first GP to get a COVID-19 vaccine
Dr Grebert says he was struck by the speed of the process
The first GP in Australia to be vaccinated against COVID-19 says he is hopeful it will be effective but won't be letting down his guard.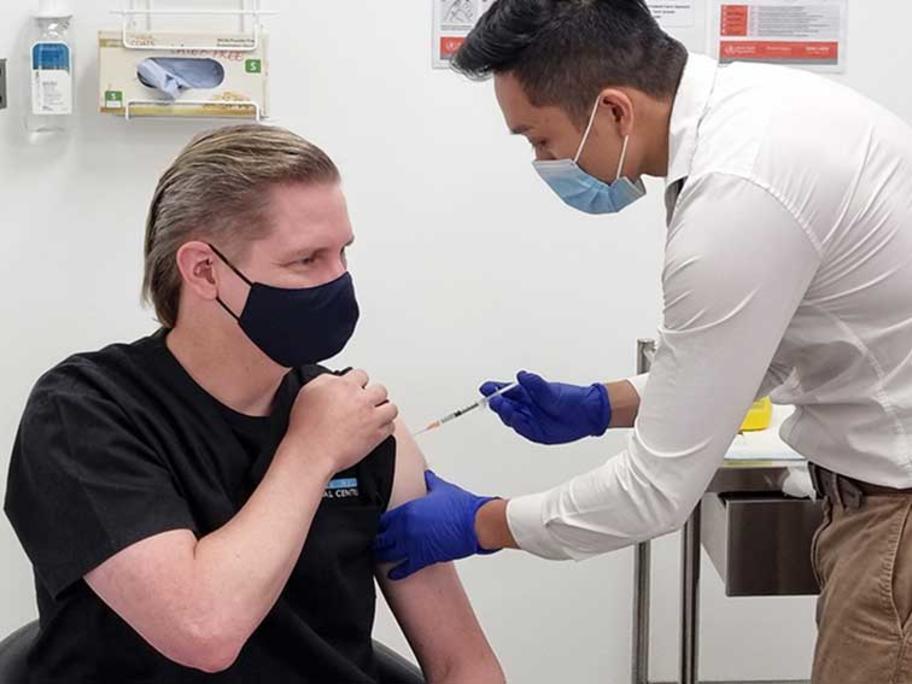 Dr Nigel Grebert receives a COVID-19 vaccine.
Dr Nigel Grebert was number six on the list to receive an initial dose of Pfizer-BioNTech mRNA vaccine, rolling up his sleeve to publicise the start of the national rollout on Sunday.