Bushfire smoke fuelled spike in ED visits and asthma drug use
An Australian Institute of Health and Welfare report reveals impact of 2019-20 fires
Bushfire smoke fuelled a spike in emergency department visits and demand for medical treatment in the worst-affected regions of Australia's Black Summer.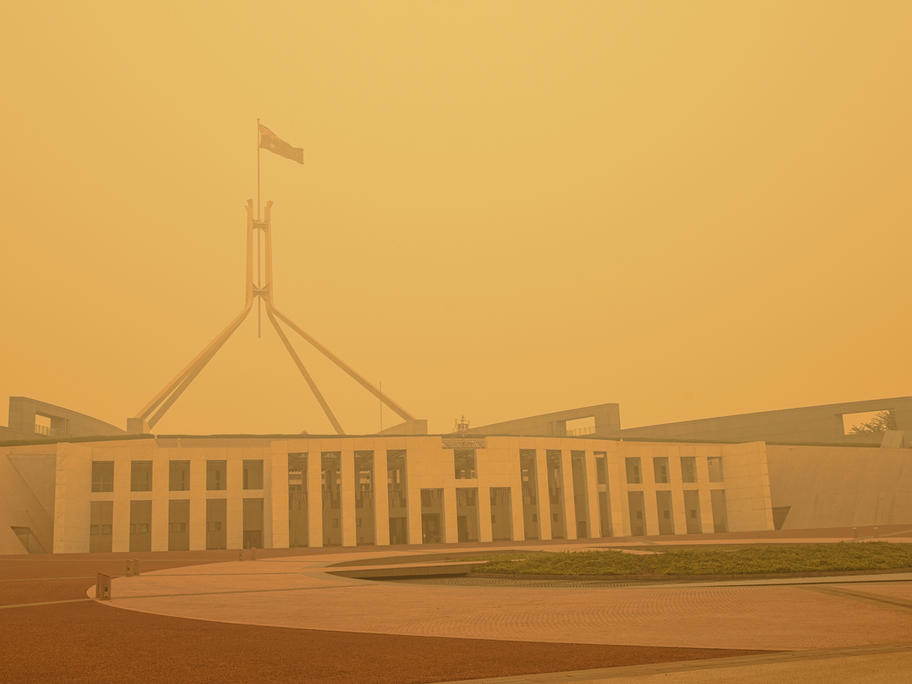 Parliament House in Canberra on 5 January 2020.
A new report from the Australian Institute of Health and Welfare has examined the short-term health impacts of last summer's devastating fires which claimed 33 lives.
NSW