Chiro under investigation over 'disturbing' baby video
The footage shows the chiropractor dangling the two-week-old baby upside-down
Health authorities are investigating a chiropractor after a "disturbing" video emerged of him performing spinal adjustments on a two-week-old baby.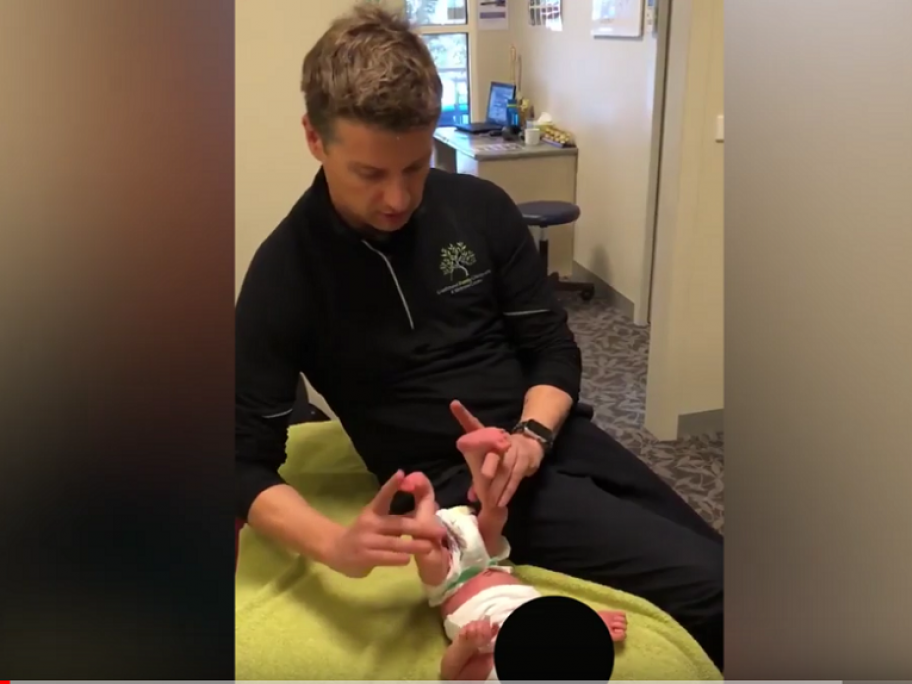 A screengrab from the video. Photo: Youtube
Footage uploaded to social media shows Mr Andrew Arnold, owner of Cranbourne Family Chiropractic in Melbourne, dangling the infant boy upside-down by his legs before using a spring-loaded 'activator' on his spine and neck.
Victorian