Do GPs like standing desks?
Most are happy to use them for telehealth, but aren't so sure about face-to-face consults, survey of more than 800 UK GPs reveals
Most GPs want a sit-stand desk and believe their use could encourage patients to become more active, a survey suggests.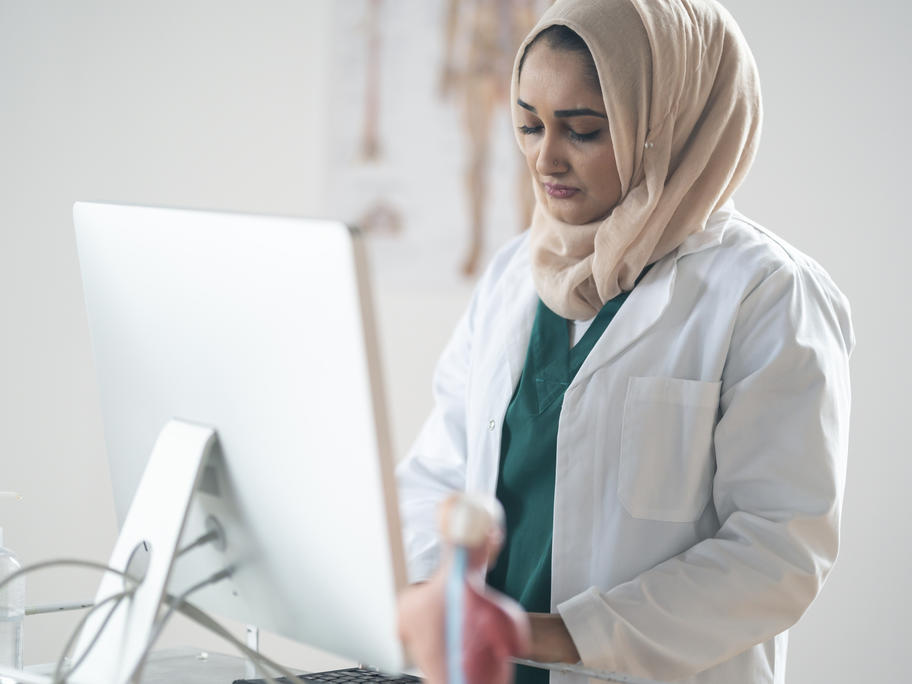 Many worry, however, that the popular office item could also negatively impact the doctor–patient relationship, researchers say. 
Overall, 61% were eager to have a sit-stand desk in their consultation room, the survey of 843 UK GPs aged 24-70 revealed. 
And 80% agreed that a such a desk would help start conversations with patients about the importance of reduced sitting time