Doctor: 'Don't clap me in my scrubs and hate me in my hoodie'
UK: Dr Emeka Okorocha's anti-racism social media video in support of the Black Lives Matter protests has gone viral
A UK doctor's moving appeal to be celebrated in both his scrubs and a hoodie has gone viral, in a TikTok message that has had almost one million views.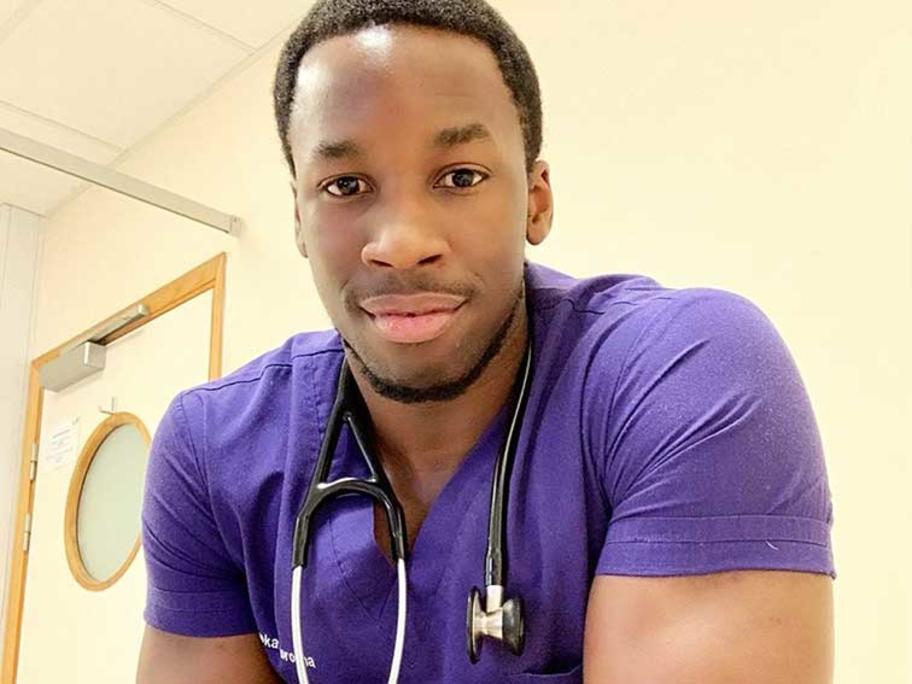 Dr Emeka Okorocha.
Dr Emeka Okorocha, 27, an emergency doctor in London, made the video as a stand against racial discrimination.
In the TikTok post, Dr Okorocha smiles as he appears in blue scrubs, which changes to an image of him in a black hoodie.