Doctor plays 'spine tingling' cello for dying patient
Dr Michael Lam fulfilled a patient's last request by playing live classical music at her bedside in Mackay Base Hospital, Queensland
A patient was treated to a "spine tingling" performance of Schubert's Ave Maria, when a cellist turned medical registrar fulfilled her dying wish to hear live classical music one last time.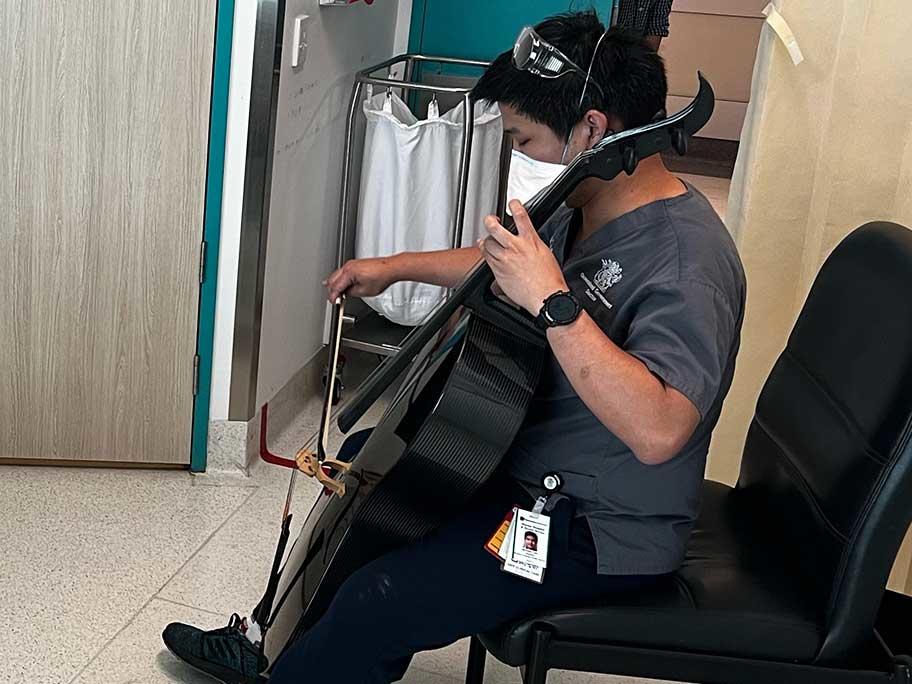 Dr Michael Lam plays for patient.
That doctor was Dr Michael Lam, who used to play to large concert halls before switching to medicine halls.
This time, he gave a bedside recital to an