Doctors discover 'missing link' in much-debated allergy
Case report reveals the three phases of symptoms seen in severe allergy to histamine in food
Doctors say they have found the 'missing link' that explains severe food allergy caused by histamines in foods such as pizza, after treating a patient with three distinct symptom phases.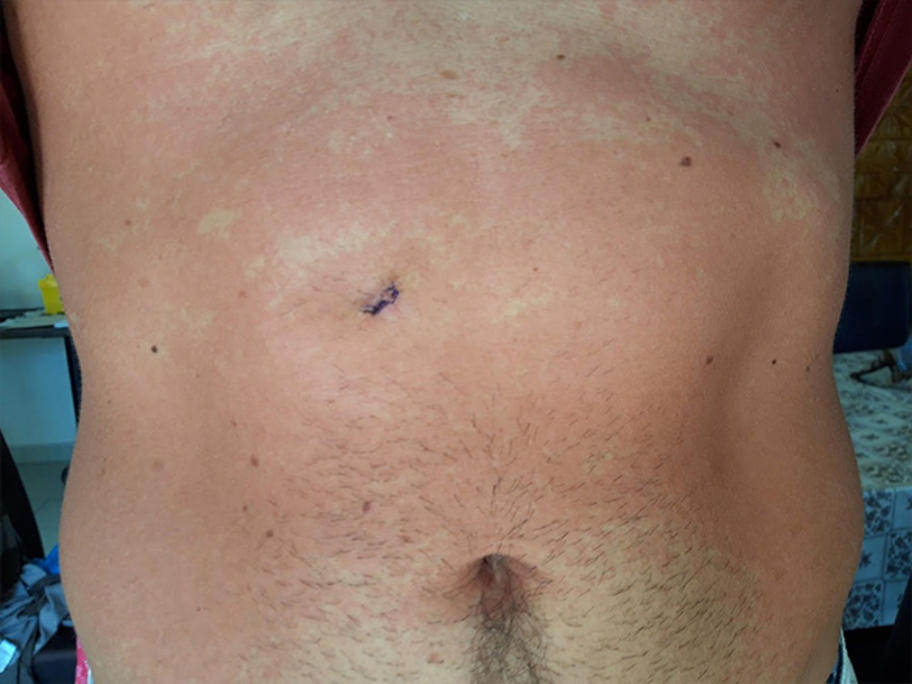 Credit: American Journal of Case Reports.
The 36-year-old man presented with episodes of recurrent, dry flushing that occurred every 3-6 weeks involving his neck, chest and inner arms and thighs. 
It was