Doctors hail patient's recovery a 'miracle'
Paul Faraguna was a passenger on the Ruby Princess. He thanked staff at the Royal Adelaide Hospital where he has been cared for since March
Doctors have described the recovery of SA's first coronavirus patient to be admitted to intensive care as a miracle.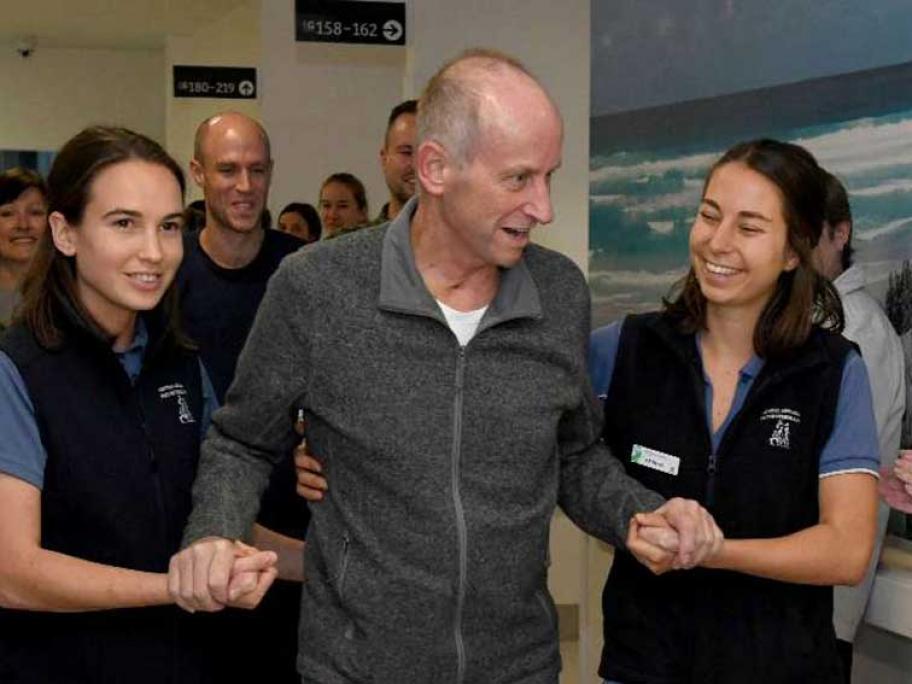 Paul Faraguna leaves the hospital.
Paul Faraguna, a passenger on the ill-fated Ruby Princess cruise ship, has finally left the Royal Adelaide Hospital (RAH) after arriving there in March, and thanked staff for his care.  
Mr